Cover
Endpaper
Endpaper + Title Page
2-3 (copyright info and 2nd Title Page)
4—5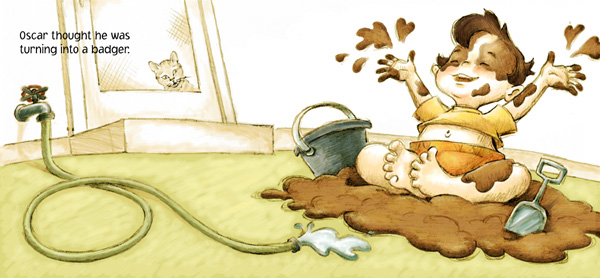 6—7
8—9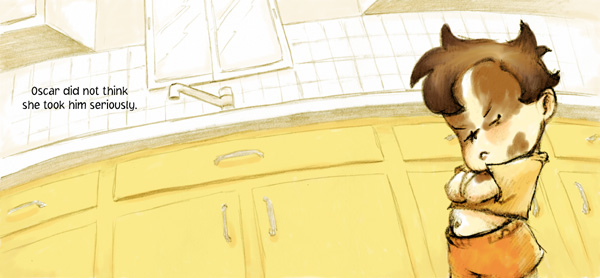 10—11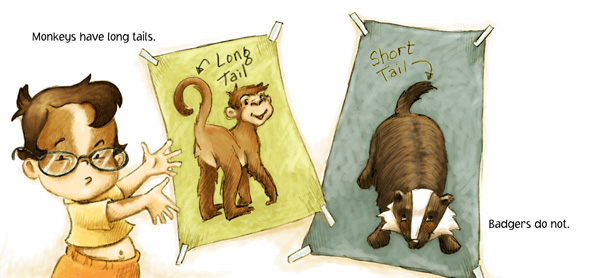 12—13
14—15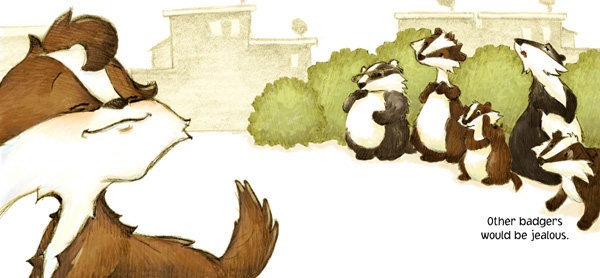 16-17
He could play ball with his Dad and win.
illo: Oscar hitting ball with his tail.
18-19
Add vignettes to this layout.

20-21
illo: Oscar pointing to his butt, Mom's back or arm pointing in scene?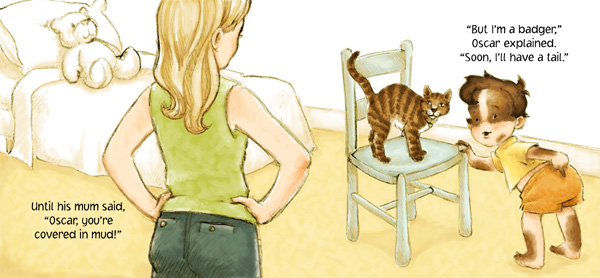 22-23
"You can't be a badger," his mum replied, "because dachshunds hate badgers and Doodles loves you."
illo: Doodles digging Oscar out from a tunnel of quilts and blankets?
24-25
26-27
28-29
And he saw that he was a boy and not a badger.
He was not even a cuddly monkey.
In short, there would be no tail.
illo: looking at rear end - xnay sign over butt
30-31
But there was Doodles. And his mum let them sit on the couch and eat ice cream.
illo: Mum hugging Oscar, Oscar huggine Doodles, ice-cream everywhere.
32 + endpaper
And Oscar was O.K.
illo: Mom hugging Oscar, we see a tail.
Endpapers