Cover
Endpaper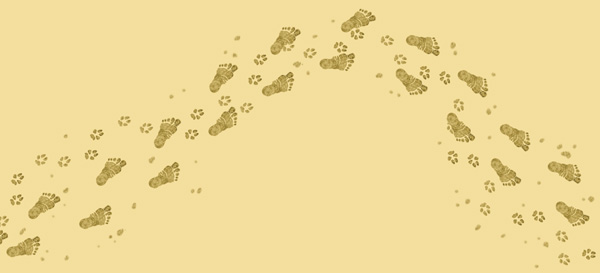 Endpaper + Title Page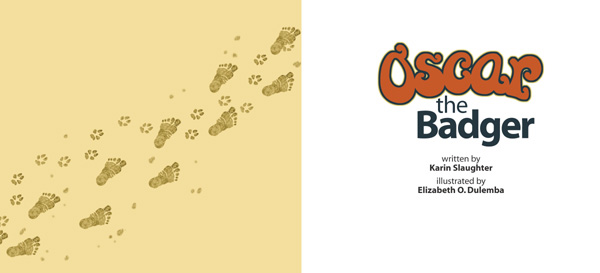 2-3 (copyright info and 2nd Dedication Page)
4—5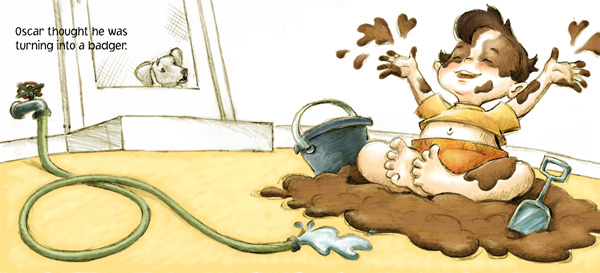 6—7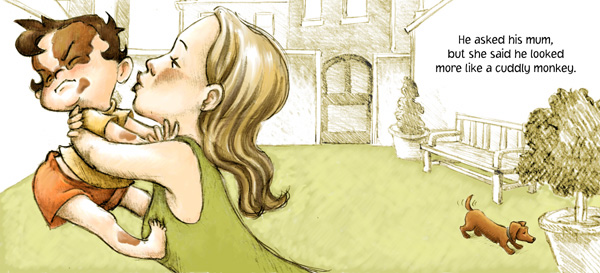 8—9
10—11 (not rendered yet)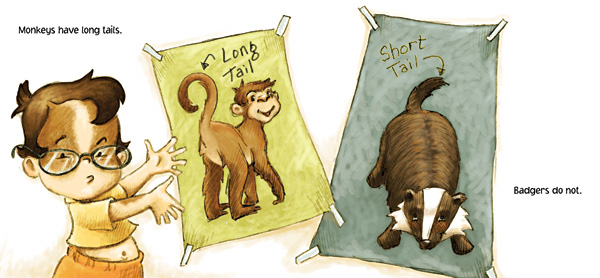 12—13 (not rendered yet)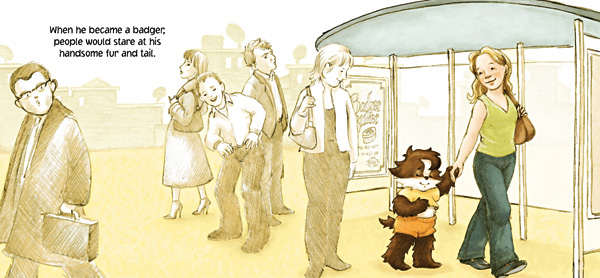 14—15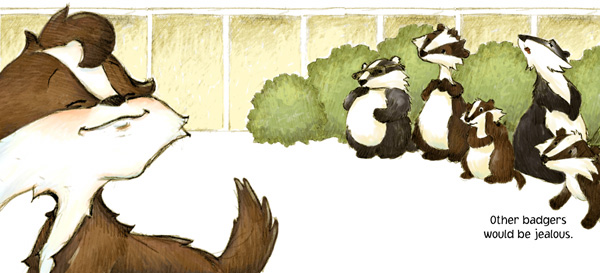 16-17
He could play ball with his Dad and win.
illo: Oscar hitting ball with his tail.
18-19
Oscar waited for his tail to grow.
20-21 (not rendered yet)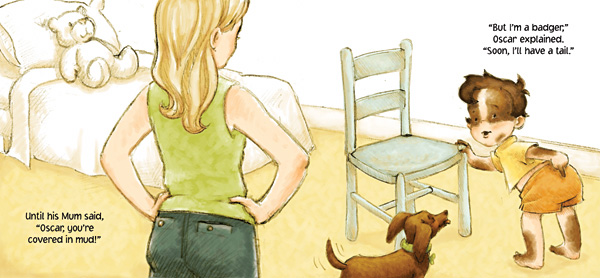 22-23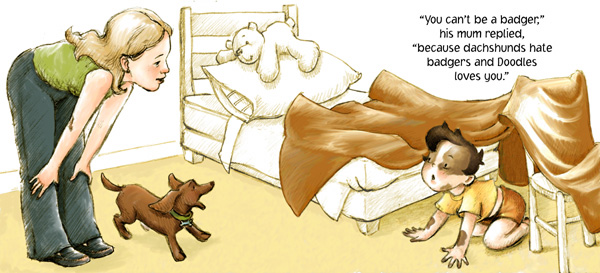 24-25
It was true. Doodles loved Oscar, and Oscar loved Doodles.
26-27 (not rendered yet)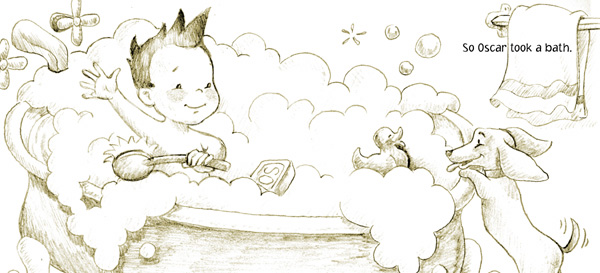 28-29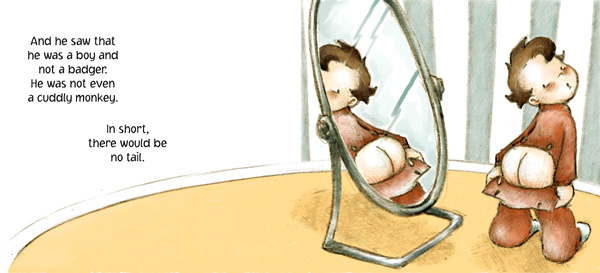 30-31
But there was Doodles. And his mum let them sit on the couch and eat ice cream.
illo: Mum hugging Oscar, Oscar huggine Doodles, ice-cream everywhere.
32 + endpaper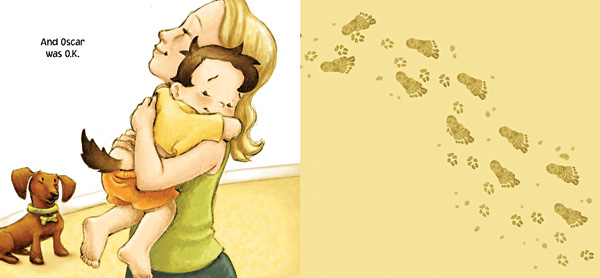 Endpapers