2012 Illustrators' Day
Friday, August 31, 2012 from 10:00 am to 3:30 pm
DeKalb County Public Library (Decatur), lower floor



Illustrators' Day is for beginning to professional children's book illustrators who are interested in putting together or improving their portfolio, learning how best to promote themselves to publishers, hear from established illustrators, and participate in assignments which will get your creative juices flowing!
Registration is now open. (You do not have to be a member of SCBWI to participate, although it's cheaper if your are.) We're thrilled to have an incredible line-up of speakers and mentors this year...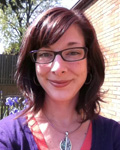 Kelly Barrales-Saylor, Editorial Director for Albert Whitman & Company, and former Editor and Art Buyer for Sourcebooks, will be our keynote...
Get Noticed and Get Hired!
Kelly will talk about how to get noticed by a publisher/art director. How to put your best foot forward and ensure the marketing pieces you're sending out actually make a difference.
Things she'll cover: portfolios; websites/blogs; mailing materials; challenging yourself; the challenges of eBooks; digital vs. traditional mediums; what happens when you're selected; letting yourself be art directed (for instance, what does it mean when an editor says, "this character needs more weeeeeee!"?); is an agent right for you; and how independent publishers hire artists (Sourcebooks and AW).


Illustrator R. Gregory Christie will be our working illustrator this year.
Thinking Outside the Box in a Rough Economy
He'll touch on how in the past, painting in night clubs got him a career in children's book illustration and currently, rather than expecting his books to be promoted, how he's sold many copies through festivals, street fairs and a small specialty bookstore in Decatur.
He'll shortly touch upon imagery and ethnicity. The need for diversity in our advertising, art and school curriculum.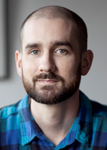 We have a surprise last minute addition to our speaker line-up - Author/Illustrator Peter Brown - creator of CHOWDER, YOU WILL BE MY FRIEND, CHILDREN MAKE TERRIBLE PETS, THE CURIOUS GARDEN, etc.! You don't want to miss this best-selling children's book creator!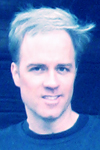 Mentorship: Illustrator Michael Austiin will mentor 12 illustrators (first come, first serve) with an assigned project before the workshop. Michael illustrated many classic children's books such as MARTINA THE BEAUTIFUL COCKROACH (by Carmen Deedy, Peachtree). With Michael's one-on-one consultation throughout the process, your goal will be to create a finished piece ready to show on Illustrators' Day during the Portfolio Reviews.

Portfolio Reviews: Participants will display their work and receive feedback from this illustrious faculty in a public overview manner (timed - no more than 3 minutes). The experience of seeing how other illustrators present their work, what is successful and what isn't, and how an Art Director can quickly determine what might work for them is an experience I wish had been around when I was starting out. Plan to learn tons and we look forward to seeing you!
Please follow the Portfolio Guidelines when gathering your work. (No digital portfolios.)

SCHEDULE:
The event is scheduled from 10:00 am to 3:30 pm in this order:
10:00 - 10:45 - R. Gregory Christie
11:00 - 11:45 - Peter Brown
11:45 - 12:00 - Book Signing
12:00 - 1:00 - Lunch Break
Please be sure to mark if you'd like lunch!! (optional/extra cost)
1:00 - 1:45 - Kelly Barrales-Saylor
2:00 - 2:45 - Panel discussion with Greg, Michael, and Kelly
2:45 - 4:00 - Portfolio Overviews
I fully expect us to run overtime (we usually do)!

Hope you can join us for what promises to be a fun and educational get-together!
Elizabeth O. Dulemba (a.k.a. "e")
SCBWI Southern Breeze Illustration Coordinator Where: DeKalb County Public Library, lower floor
215 Sycamore Street
Decatur, GA 30030-3413
(404) 370-8450

When: Friday, August 31st, 10:00 am - 3:30 pm (usually runs over)

Cost: $50 per person for SCBWI members, $55 for SCAD or AIA students, and $70 for non-members

Lunch: A buffet lunch will be available at an additional cost from Badda Bing catering. Please check off your preferences on the registration page. You may also opt to bring your own or grab something downtown (although you'll probably want to stick around).

SignUp Deadline: Friday, August 24th!!

Hope you can join us for what promises to be an educational and fun get-together!
Thanks so much,
e
Elizabeth O. Dulemba:
http://dulemba.com
elizabeth at dulemba dot com
SCBWI Southern Breeze Illustration Coordinator
http://www.southern-breeze.org/
SCBWI





Click here to see the 2011 Illustrators' Day Schedule
and HERE for the 2011 Illustrators' Day Wrap-Up
Click here to see the 2010 Illustrators' Day Wrap-Up
Click here to see the 2009 Portfolio Workshop Wrap-up
Click here to see the 2008 Portfolio Workshop Wrap-up




Click here to see the 2011 Illustrators' Day Schedule
and HERE for the 2011 Illustrators' Day Wrap-Up
Click here to see the 2010 Illustrators' Day Wrap-Up
Click here to see the 2009 Portfolio Workshop Wrap-up
Click here to see the 2008 Portfolio Workshop Wrap-up