Sea Monkeys - the team
I was contacted recently by the Mom of a "Lego First Competition" student. This is an "Odyssey of the Mind" type organization and her son and his team had to create an under sea robot. They wanted to call themselves the "Sea Monkeys." When the Mom googled the term, she found my art. I was honored to have my art adorn their t-shirts as they competed and won 4th place against several older students! They sent pictures too - so great.
Here is the team with their medals: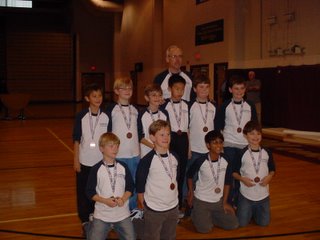 And here are the back of their shirts with my Sea Monkeys illustrations: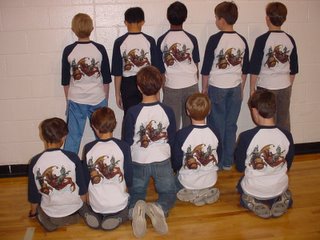 Too, too groovy.
:)
Labels: General