Welcome to e's news!
In this newsletter: events | book news | awards | visits | freebies | recommendations

(website links above)




Hi Y'all!
It's been a few months and there's lots going on at Camp Dulemba as usual. I have to share!

EVENTS:
My recent trip to the Kindling Words Retreat in Vermont via New York City was incredible. I finally met my agent face to face. (She's awesome and also just took on my friend Vicky Alvear Shecter. Yeah! Expect big things). I met my new publisher, Sterling Children's Books, to talk about my latest contract for "The 12 Days of Christmas in Georgia" (part of a series for all the states) written by awesome author and bud, Susan Rosson Spain - it's set to release in time for Christmas 2010!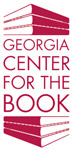 I've been invited to speak at this year's Georgia Literary Festival in Rome, October 16-17th, 2009. More info on that as we get closer.



"Storybook Look: Illustrations by Southern Artists" will officially open in April during the Fay B. Kaigler International Book Festival in Hattiesburg, Mississippi. Participating illustrators, Sarah C. Cambpell and Rick Anderson, both Mississippi natives, will be there to talk about the show and their work. So, if you're in the area, check it out!
The show is also scheduled to visit Savannah while others are in the works. If you're interested in scheduling the show for your gallery, library, or venue, visit the Southern Arts Federation for more information. (Grants are now available.)



Springmingle is this weekend, and this year I get to sit back and enjoy talks by two more Storybook Look illustrators, Liz Conrad and Daniel Powers, along with other top industry professionals.
Springmingle is one of two annual conferences our southern region of the Society of Children's Book Writers and Illustrators (http://scbwi.org) put together each year. If you're interested in creating books for children, the SCBWI is a great place to learn more about the industry - and we have a lot of fun too!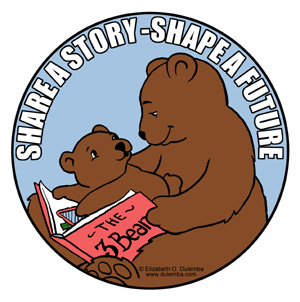 Do you follow my blog? Hope so! Yesterday I announced a blog literacy initiative called Share a Story - Shape a Future! For five days, librarians, teachers, blog book reviewers, authors and illustrators (me!) will talk about how to encourage literacy and a love of reading in the children in your life.
I will host the blog tour on Day 5 (March 13th) with the subject, "Technology and Reading - What the Future Holds." I'll have some great guests offering their opinions on the matter and I think it will be quite interesting. Drop by and add your thoughts in my comments area!
While you're visiting my blog, read my interview with Newbery Honor winner, Kirby Larson. Or visit Market My Words where I was recently interviewed by Shelli Johannes Wells.
(Getting the hint? There's a LOT going on at my blog lately!)


BOOK NEWS!
Drum roll please...The latest book in the ParentSmart KidHappy™ series is now available! It's called Ready to Play! A Tale of Toys and Friends, and Barely Any Bickering (by Stacey R. Kaye and illustrated by Yours Truly, Free Spirit Publishing). It teaches parents and their kids how to get through a play date smoothly and is a great addition to Ready for Bed! and Ready for the Day! (more news on those two below)!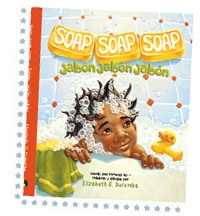 It's official, my first picture book as author/illustrator, Soap, soap, soap ~ Jabón, jabón, jabón (Raven Tree Press) is out the door and will be released this Fall!! Lots more news on that one as we get closer to the release date!







AWARDS!
Hold on to your hat! Ready for Bed! and Ready for the Day! (by Stacey R. Kaye and illustrated by Yours Truly) are BOTH Gold Mom's Choice Award® winners!

Also, I have the distinct honor of being named the Magazine Merit Award Winner for 2008 by the Society of Children's Book Writers and Illustrators for my December cover of Highlights Magazine!
This is a national award and I can't tell you how thrilled I am to be recognized by my peers. (You can see the cover here.)

VISITS:

The Southern Independent Booksellers Alliance (SIBA) has made it easier to find authors available to speak in your area through their new SIBA STARS site. I'm proud to be one of their beta testing authors, so check it out!
An author or illustrator visit can be a profound experience for students, and grant money is often available, so if you would like to invite me to speak at your school or event, learn more at http://dulemba.com/index_visits.html or email me at elizabeth@dulemba.com.

If your school still can't afford the whole-hog affair, I am now offering Virtual Visits using Skype! Let's make technology work for us in an interesting (and less expensive) new way! (Read about the first one here.)
To view my current schedule of events, go to http://dulemba.com/index_schedule.html.


FREEBIES:
No doubt about it, Coloring Page Tuesdays is a big hit! I get thousands of visitors every week and now have a sign-up form for fans to receive weekly alerts when a new coloring page is available. (Yes, it's still free!) If you'd like to get in on the fun visit Coloring Page Tuesdays and please share the link with your friends and family.
Along with CPT, I offer free activities to accompany my picture books - those can be found at http://dulemba.com/index_downloads.html.

RECOMMENDATIONS: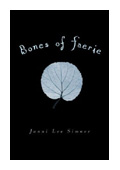 Yes, I love young adult fantasy, it's my brain candy.
BONES OF FAERIE, by Janni Lee Simner, has a very different premise from your typical faerie story. When's the last time you heard of a fantasy story taking place in St. Louis, Missouri? Didn't you know the Gateway Arch was a door to another world? Yeah, well... all becomes clear after humans war with the faeries and our world is infiltrated by dangerous magic.

If you'd like to hear about some other fantasy books I've enjoyed recently you can see my first ever Video Book Review. I hope to get that sound issue worked out before I do this again, but it was a fun new thing to try.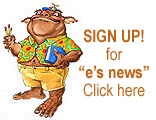 As always, I truly appreciate your continued interest in me and my books and hope you'll invite your friends and family to sign up for my newsletter as well, the link is to the right. You can also subscribe to my blog or follow me on:




Of course, you can also unsubscribe, but I sure hope you'll stick around to share this wild ride!

Thanks Y'all!
e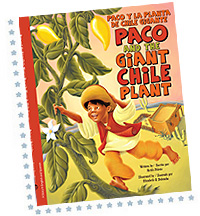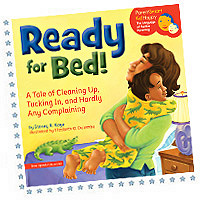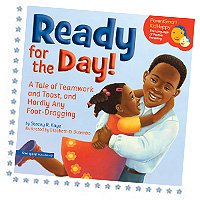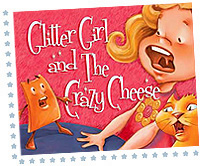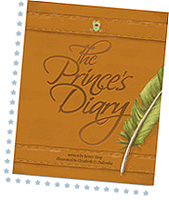 All Artwork © Elizabeth O. Dulemba - Y'all play nice, Okay?