I had the pleasure of escorting the author of "The Legend of Zoey," and her friend Karen Carroll, to A Little Shop of Stories recently. She was in town for the Romance Writers of America convention, but her newest book is a young adult novel – she had to meet Diane, the owner of my local independent children's bookstore! We had fun getting lost on the way back to her hotel, which ended up creating a wonderful tour of downtown Atlanta. (I'm still figuring out the roads around here.) Here's me and Candie with her new book: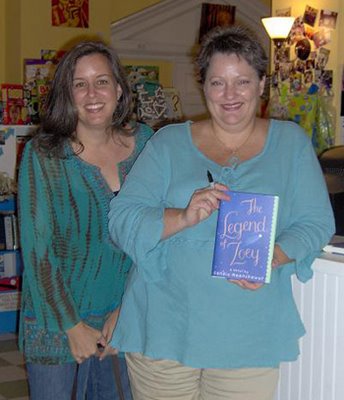 Turns out Candie and
Alan Gratz
(author of "Samurai Shortstop") are old writing buddies from Tennessee, so he dropped by with his wife and daughter and we all went out for a late lunch. I love hanging out with my writer friends. What a great time!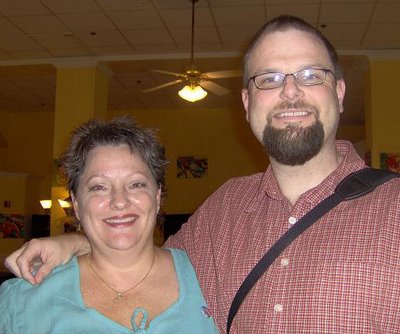 MORE: I finished reading "The Legend of Zoey" and highly recommend it! In fact, I couldn't put it down. Zoey travels back in time to the days of earthquakes in West Tennessee. There she meets Prudence, and the story is told from their points of view back and forth. It's educational, interesting, well-done, and Highly entertaining!
Labels: General