Lunch with Liz
It's what keeps me sane, lunch with friends. Working from home, it's often my only social contact. I get a bit o' cabin fever, y'know. Not to mention, I have so many interesting writer and illustrator friends close by now (since we left the mountains). I love talking the biz with such talented people.
Today I had my monthly lunch with illustrator
Liz Conrad
. She has an incredible 3-D style, cut paper. She says she has callouses on her fingertips from working with an X-acto blade so much. I've got to watch her work someday. I imagine she weilds that thing as easily as I do a pencil. Her method is just more . . . dangerous.
Anyhow, had to share the piece she did for
Illustration Friday's
"Quiet" theme. Ain't it Great!?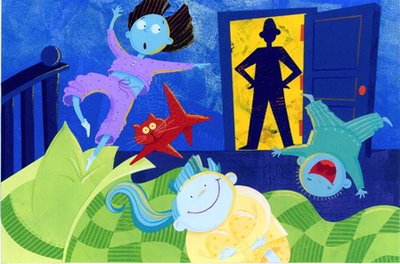 We're teaming up as roomies for the upcoming
SCBWI Southern Breeze Fall Conference
. It's going to be a blast!
Labels: General