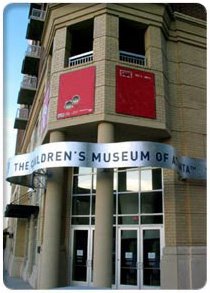 I had the pleasure of reading
"Glitter Girl and the Crazy Cheese"
to a crowd of little ones and their parents at the
Imagine it! Children's Museum of Atlanta
yesterday. The museum is so fun for kids - there are all kinds of activities for them to expend their energy. The parents seemed to appreciate a moment to sit. The children colored Glitter Girl print-outs while I did a demonstration drawing. It's so fun to watch the responses - sometimes I'm not sure who's more interested, the children or the parents. 'Twas fun.
It was my last speaking engagement until the
SCBWI Southern-Breeze Fall Conference
in Birmingham. I can focus on just writing and illustrating for a few weeks - a good thing!
Labels: Events