Podcasts and Audiobooks ROCK!
I've recently returned to something I used to love doing when I was a staff artist at Buster Brown Apparel (please don't ask how long ago that was) – listening to books while I work.
In illustration, once the concept drawing is finished (and approved), and the base colors are decided, there's a lot of fill in rendering and shading which requires my hand more than my brain. So, lately I've been listening to podcasts and audiobooks while I work.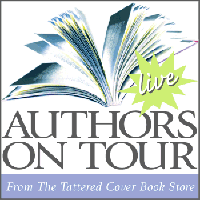 I am absolutely in love with the
Authors on Tour
podcasts available from
The Tattered Cover Bookstore
in Colorado. (Bookstores and publicists, hint hint - this is a GREAT marketing tool!) I get to know the author by hearing them "in person," making their book much more personal, I get a good feel for their latest creation, and I learn what makes a good (or bad) author talk. I even subscribed to the feed so I know when the Tattered Cover has a new podcast available.
I do wish there were more MG/YA authors to listen to. Anybody know of more podcasts available in kids lit? Pleases share!
Along with podcasts, I'm back to audiobooks. The other day, I tried out iTunes new selection. They don't have many choices available yet, but I was glad to see my bud
Karin Slaughter's "Triptych"
is among them. I already have that in hard cover though, so I downloaded
Brad Meltzer's "The Book of Fate."
It had an interesting premise and was a kick to listen to while I worked. And wow, I was amazed how much I got done in what felt like very little time.
I want more! So I checked out
Audible.com
. You have to sign up for a year or some-such, and I may end up doing that since audio books can be way expensive, but I wanted to see what my local library had available first. They do have a good selection, but most are still on cassette. We retired our cassette player when we moved, so those aren't an option right now (hubbie may have to dig it back out of the attic). What I did find on CD was
M.T.Anderson's "Whale on Stilts!"
,
Susan Cooper's "The Dark is Rising,"
and a classic,
John Irving's "The World According to Garp"
(it's been so long, I want to refresh my memory).
So, I have some great listening ahead, and watch my hand fly while I do!
Labels: General