Illustration Friday: I Spy...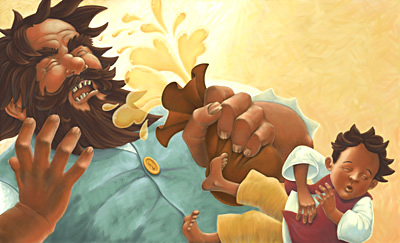 "I spy . . . pepper juice in your eye!"
¡Aye caramba!
Oh, what a day! I have the windows open, the fan on, and a warm breeze is wafting in. Oh, and it's FRIDAY! Could things get any better? Oh yeah, hubbie's on his way home and we're going for Mexican food on a patio somewhere. I'm in heaven. :)
Hey guys, a lot of you leave me questions, but then use the "anonymous" or the "noreply-comment" setting. I can't talk to you when you do that! hint, hint.
Labels: IF