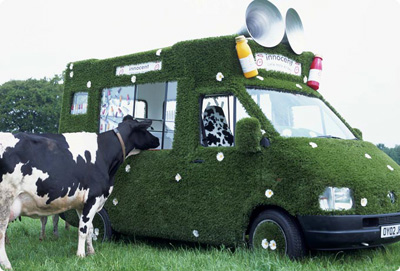 Can you imagine
this
cruising through your neighborhood?
This is the latest creation by Innocent to sell smoothies. I'd be all for it! I wonder what music they pipe out of those speakers though. I'm thinking "Green Acres." Hm.
Anyhow, got this great image at
The Cool Hunter
, a great website for cutting edge and weird design.
Labels: General