My Article in Writer's Digest - Wippee!!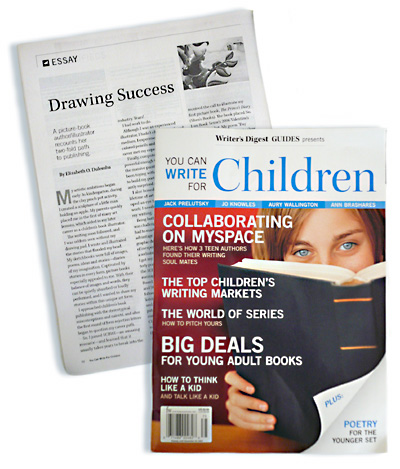 I just received my advance copy of
Writer's Digest Magazine
with my article, "Drawing Success"!
Woohoo!
It's in the "You Can Write for Children" special edition which hits shelves September 25th. Included are articles by
Candie Moonshower
,
Alice Pope
, and
Lauren Myracle
- wow am I in good company! Be sure to look for it!
Labels: BigNews