Illustration Friday: Smoke
Well, I had about three pieces of art that fit this week's theme, however they were all still in black and white. So I'm going to take one of them all the way and show you my progress. This is a piece from my picture book dummy, "Queen Bea." First is the line-art version. I usually do sketches, scan them into the computer, then arrange my composition. Sometimes I then do a cleaned up line-art version to then work from. But I have to say I probably won't create line-art anymore. Editors seem to respond better to pencil sketches - where things look more rendered in black and white. My line-art seems to have more of a cartoony look that doesn't hint enough at the extent the final piece will be rendered.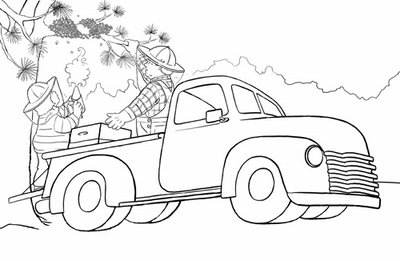 So here is my next stage, flat color. I set the pencil or line-art layer to multiply in Photoshop. I work on a flat color layer below it. I may go in and add a few more color blocks to indicate light and shadow, but this is almost finished with stage 2.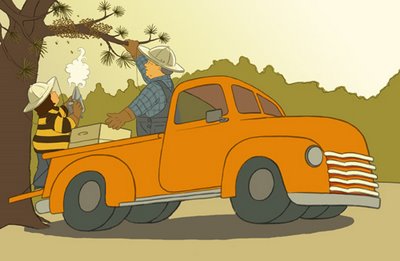 Next I'll pull it into Painter where I do my shading and rendering. You'll have to check back to see how the piece ends up - it usually takes me a few days.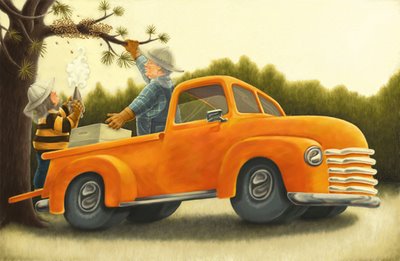 Update: Thanks for all the great comments - I'm so glad some of you find my process helpful. I used my weekend to finish the art - isn't that what weekends are for? Anyhow, the last step was to render in Painter then pull it back into Photoshop for minor adjustments. Click on the final piece to get a better look.