e's news: November '06
I send out a newsletter about every other month. If you would like to sign up, click
HERE
. Here is my latest:

Hi Y'all!
Well, it's been a crazy and exciting Fall.
Here's what's coming up: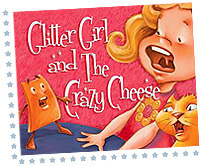 I've been invited to present
GLITTER GIRL AND THE CRAZY CHEESE
with the author, Frank Hollon, at the
Annual Author's Luncheon at
Mercer University next weekend.
Woowee!!

November 13th-19th is
CHILDREN'S BOOK WEEK!



In honor, I have two events planned:
I will be the guest speaker for an online chat in the First
Children's Book Week Virtual Book Fair.
If you have any questions about illustrating for picture books,
come join us on
Tuesday, November 14th at 8:00 pm.
To learn more, click the logo:




Also!
I will read GLITTER GIRL AND THE CRAZY CHEESE
at my favorite independent bookstore


LITTLE SHOP OF STORIES
during the Evening Storytime,
Thursday, November 16th at 7:00 pm
Author Anne Ginkel will also be there to kick off her new book
I'VE GOT AN ELEPHANT
Come join us for a fun time!
Call (404) 373-6300 or
email atlantacaps@aol.com
for more information.

SHHHHH!!!
Along with working on
PACO AND THE GIANT CHILE PLANT
(Raven Tree Press, June 2008)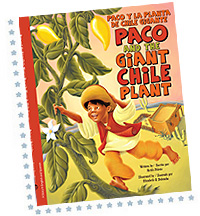 I have a new contract in the works.
I'll share the details as soon as they're confirmed.
Wippee!!

~~~~~~~~~~~~~~~~~~~~

That's the new stuff,
here's a recap of the last two months!

I had a great time at the Decatur Book Festival
which turned out to be a bigger hit than anybody expected.
To read my summary of the event on my blog, click the logo:



I had several book signings in September:
at the Barnes & Noble Northpoint;
the Barnes & Noble Edgewood;
and the Imagine It! Children's Museum of Atlanta
What a blast!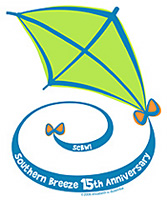 My logo design graced the
Society of Children's Book Writers and Illustrators (SCBWI)
Southern Breeze Fall Conference
in Birmingham a few weekends ago.
The SCBWI is the umbrella organization
that holds children's writers and illustrators together.
I was happy to give a talk about the "Nuts and Bolts" of this
business and do several portfolio reviews.
If you're an aspiring children's writer or illustrator,
look for the southeast region's Springmingle
event in Atlanta next March.

~~~~~~~~~~~~~~~~~~~~

START THINKING CHRISTMAS GIFTS!
As always, you can order
signed copies of my books through:


LITTLE SHOP OF STORIES
Call (404) 373-6300 or
email atlantacaps@aol.com for more information.

I'll be talking to media specialists and librarians
about doing School Visits at the upcoming
SCHOLASTIC BOOK FAIR SALE
in Kennesaw this December
(more info on this soon).
You can learn more about inviting me
to your school at my WEBSITE.

For more information, additional events,
upcoming books and free coloring pages,
visit MY WEBSITE at
www.dulemba.com

Thanks Y'all!
e
Elizabeth O. Dulemba