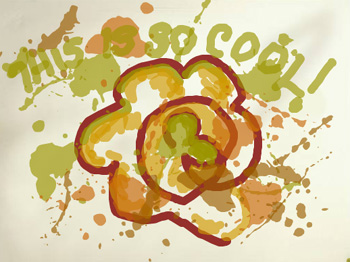 Remember when this was the best you could get from THE best graphics programs on the THE most powerful computers? Well, now you can go doodle with style on a website! So groovy, you gotta try it! (Click the image.)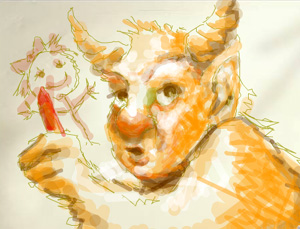 Oh, I couldn't resist. I tried to actually draw something. The cool thing is, you can go back and "play" your drawing! I couldn't figure out how to save the animation in a way to link to it unfortunately. If you come across this one in the "fantasy gallery," it's mine.
Y'all send me some of your creations!!
Labels: General