Music | Wallpaper | Wordfind Puzzle | Coloring Pages | Recipe | Reviews | ebooks/apps | Articles | Events | Artwork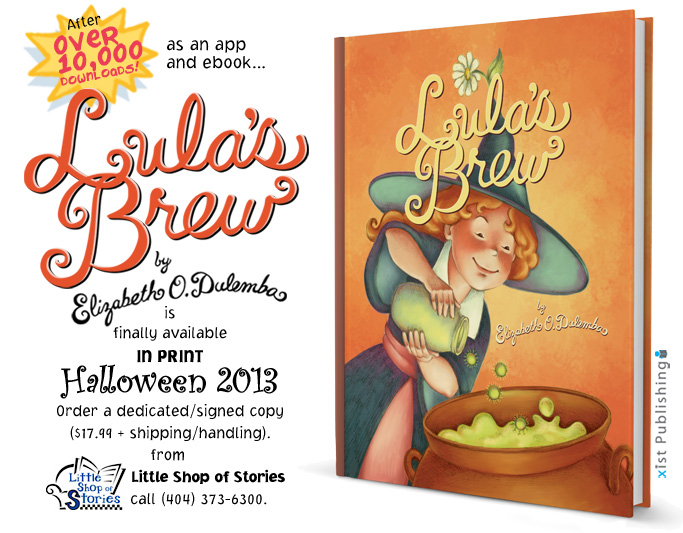 Lula's Aunties want her to be a witch like them. But Lula would rather study cookbooks than spell books (and hates to fly on a broom). Lula wants to be a famous chef. In desperation, the Aunties insist she try to make one last potion. Lula secretly adds her cooking flair and creates a brew that bewitches the entire town, including her Aunties!
This fun rhyming tale transcends the typical Halloween story to appeal to cooks and "foodies" throughout the year.
LULA'S BREW was downloaded over 10,000 times as one of the first children's picture book APPs available for the iPhone and later the iPad. But she's brand new as an actual BOOK. So, I'm asking for your help to spread the word.
If you enjoy my coloring pages - now's your chance to say a big 'ol thank you! Do you have a blog? Are you on facebook or twitter? Please CLICK HERE to grab sidebar widgets, banners, book cover images, etc. to share in your online community! If you're not active online, I also have a press release you can share with your local media, booksellers, libraries and schools.


Click here if you'd like to help get the word out about LULA'S BREW!



If you are a bookseller - LULA'S BREW is available through Ingrams and Baker & Taylor.
ISBN# 978-1623950934.
If you are a customer and your local bookstore doesn't have Lula in stock yet,
please ask them to order your copy (and an extra for the store).

If you don't have a local bookseller, LULA'S BREW is available on Amazon in both hardcover and paperback:


ebooks/apps: LULA'S BREW is also available in electronic formats.
Music:
To help celebrate, here are the Stray Cats singing Be-Bop-A-Lula LIVE!


Wallpaper:
Click an image to open a larger version to save to your desktop.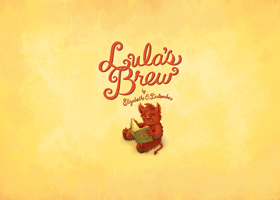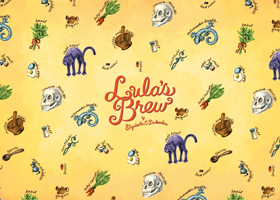 Wordfind Puzzle:
Coloring Pages: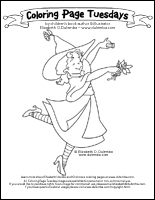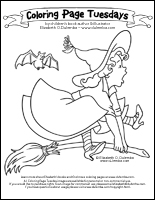 Recipe - Lula's Brew:
CLICK HERE for a printable version of the recipe.
Ingredients:
ear wax (olive oil)
1 zombie heart - diced (red bell pepper)
1 troll nose - diced (pablano pepper or small can of green chilies)
1 ball of mummy wrappings - diced (onion)
3 witch boogers - diced (garlic cloves)
1 lbs. ground beast (your choice)
1 pouch of Uncle Pablo's ashes (taco seasoning mix)
1 pouch of crushed skull and bones (ranch salad seasoning mix)
1 28 oz. can of monster guts (crushed tomatoes)
1 15 oz. can of eyes of newt (pinto beans)
1 15 oz. can of moles from a bat's behind (black beans)
1 11 oz. can of mummy teeth (mexicorn)
1 8 oz. can of salamanders (cut green beans)
1-2 cups of werewolf saliva (chicken broth)
2 tbsp. of vinegar from rotten apples (apple cider vinegar)
salt and pepper to taste
Chopped fresh lichen or moss to garnish (parsley)
Optional: Hollowed out pumpkin or cauldron for sering

To Prepare:
Drizzle the ear wax in a hot soup pan. Saute the next four ingredients for about 3 minutes. Add the ground beast. Saute until lightly browned and the screaming has stopped. Beat regularly so meat doesn't try to escape or clump up.


Add crushed skull and bones and Uncle Pablo's ashes. Stir, stir, stir. Cackle. Add canned items, werewolf saliva and vinegar.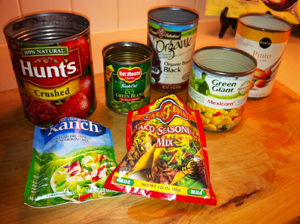 Stir, stir, stir, cackle. Add salt and pepper to taste. Bring to a boil, then lower heat to a roiling, simmering, bubbling potion for about 40 minutes. Stir often and cackle more. Serve in wooden bowls, a hollowed out pumpkin, or black cauldron if you feel so inclined.
(Feed to others to cast your spell.) Enjoy!



Feedback and Reviews for LULA'S BREW, the app/e-book:
The Examiner National
Review at romance reader's blog (name is P.G. but she has kids and writes about kid products she enjoys)
About.com: Fun Witchy Book for Your iPhone
PCWorld
AppAdvice
Book blips
AppStore HQ
Frequency
Nice shout-out at Fun Educational Apps: iPhone - iPod Touch and iPad

...the rhymed narrative features amusing cultural touches parents and older readers will appreciate...The colored-pencil illustrations are attractive and look good on the iPad's screen.


- Kirkus

All parents need this app. - Groovin with the Grizas

Lula's Brew for the iPad... is a delightful read with wonderful narration by the author...
This is a rich, beautifully illustrated title that captures the magic of reading while offering a new way to share good books with kids.
Read more, all GOOD!, at Digital-Storytime

My daughters both loved this story about Lula and her wanting to be a chef. The rhyming words and the pace of the story are fun to zip right along. My favorite things about Lula's Brew is that I can put it on for my toddler and it can be read to her by the author and all she has to do is swipe her finger across when the words stop, something that she has gotten quite good at. I recommend checking out Lula's Brew on iTunes today it is a cute story and children really enjoy it. - The Dirty Shirt

It is an adorable story and actually quite long so it is definitely worth the $1.99. The narrator has a lovely voice and she even changes her voice when speaking for the different characters. My absolute favorite part though is the colorful illustrations. They are so vivid and really make the story all the better. Even though Halloween is just a few days away, I think the app. is perfect for anytime and it is too cute to miss!


- Mama'sMoneySavers.com

The illustrations in this app are gorgeous and it has the feel of a real picture book. ... I won't spoil the ending of the story but I'll tell you it's a happy one and the message behind Lula's Brew is great.


- The iPhone Mom

Delightful in every way! My 4 year-old daughter and I both loved this charming picture book about an inventive young witch. It is narrated, written and illustrated by the enormously talented Elizabeth O. Dulemba. This app is presents a sweet, engaging and funny tale with bright, full-of-heart illustrations and easily-maneuvered page turns. It is wonderful for occupying a little one, as I have. It is adorable – a treasure you'll be glad you have many times over.


- JD at AppShouter

I so enjoyed reading this story by Elizabeth O. Dulemba. The author has combined engaging rhyme in the text with detailed illustrations. The faces on the characters will bring additional pleasure while you read this story to your child.


- Dad of Divas Reviews

This was an adorable story full of encouragement that dreams do come true and you can be anything you wish... The book has amazing full page illustrations created by Elizabeth O. Dulemba. The font is easy to read and though it is a perfect book for Halloween it works for anytime of the year!


- Mom's Bookshelf & More

Articles
GETTING IT BACKWARDS: FROM APP TO BOOK in Digital Book World, October 11, 2012
LULA'S BREW: FROM APP TO PRINT at Janice Hardy's "The Other Side of the Story"
LULA'S BREW: NEVER GIVE UP at Julie Hedlund's blog

Events
Hall Book Exchange, Gainsville, Georgia, October 27, 2012, 9:00am
Avid Bookshop, October 27, 2012, 1-2pm - "Halloween Story Time at Avid Bookshop" in Athens' Macaroni Kid
Little Shop of Stories, Decatur, Georgia, October 28th, 3:00pm

Artwork

All Artwork © Elizabeth O. Dulemba - Y'all play nice, Okay?