Coloring Page Tuesday - Angel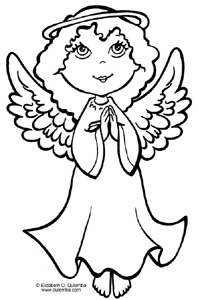 Badabing, badaboom. We're on to the next holiday of the season - Christmas! Expect theme-related coloring pages the next few weeks. We'll start with a pretty angel.
Click the image to open a .jpg to print and color. Send it back (small and low res) and I'll post it.
For more coloring pages, go
here
Labels: Coloring Page Tuesday