Coloring Page Tuesday - Angel
Sign up to receive alerts when a new coloring page is posted and to view more coloring pages - click here!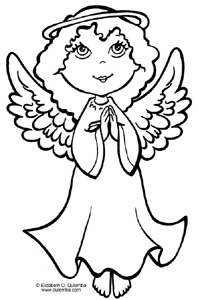 Badabing, badaboom. We're on to the next holiday of the season - Christmas! Expect theme-related coloring pages the next few weeks. We'll start with a pretty angel.
Click the image to open a .jpg to print and color.
If you'd like me to post your creation on my blog, please make sure your image is less than
1 mb
and email it to me at:
coloringpages@dulemba.com
!
For more coloring pages, go
here
.
Learn about my Cinderella story picture book,
The Prince's Diary
, click the cover.

Charlotte's Mom is a card-maker, so Charlotte colored the Angel and together they made it into a lovely card - isn't it cute!?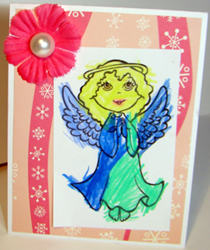 and here's a card by Patti.Jo in Minnesota: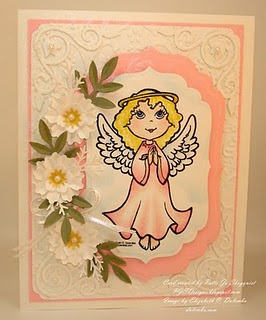 Labels: Coloring Page Tuesday