Illustration Friday: Sign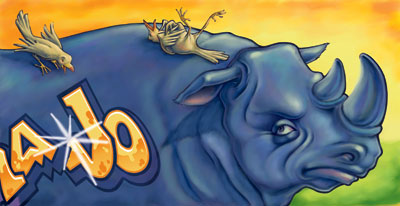 I've posted this on my blog before, but not for Illustration Friday. This was an illustration for my dummy, "Hyena Jo."
He wanted to be a graffitti artist, but lived on a vast African plain with no walls on which to paint. So he "signed" (tagged) the animals instead, especially the big ones with their big wide sides so similar to subway cars.
Labels: IF