Illustration Friday: Green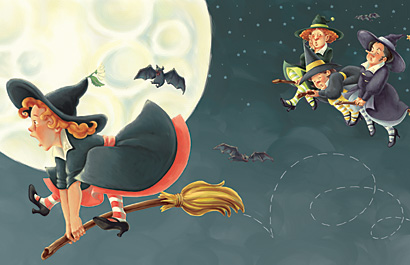 Well, there's the color "green" and then there's the definition of "green" as in newbie.
Here is Lula, from my dummy, "Lula's Brew." She didn't like to fly on a broom . . .
Lula wanted to be the chef
of the neighborhood's favorite haunt.
She wanted a four star bistro,
her very own restaurant.

But when your Aunties are witches,
the wickedest in the land,
you have to learn how to fly a broom
and cast spells with a wave of your hand . . .
Click the image to see it larger. :)
Labels: IF