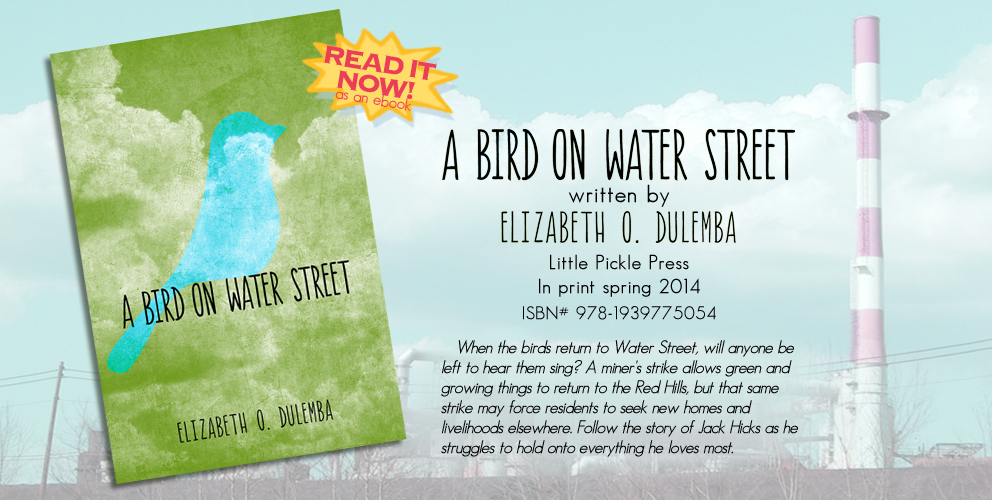 It's January 21st 2014 and I have BIG NEWS along with my weekly GIVEAWAYS!!!
Click here to view this email in a browser. If you received this from a friend, you can click here to subscribe.
If you ever have trouble accessing my coloring pages or giveaways, they will also be at MY BLOG at http://dulemba.blogspot.com.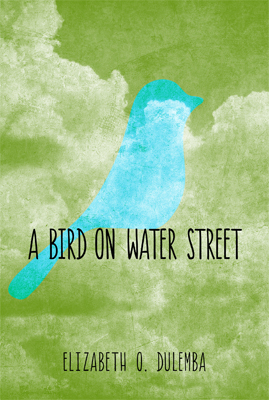 A Bird on Water Street
My debut historical fiction mid-grade will be in print this May, but it is available NOW as an ebook at Amazon or iTunes! (The Nook version is coming soon too!) To build buzz, I'll give a free, signed bookmark to anyone who reads it and leaves a review on Amazon! Thanks and I hope you enjoy it!

TEACHERS! A Bird on Water Street will make a perfect curriculum tie-in to your Earth Day studies as well as geography and science studies about environmental responsibility throughout the year. I'm starting to schedule school visits now. Email me if you're interested!

BACKGROUND: This book is ten years in the making so I have such high hopes for A BIRD ON WATER STREET and a strong sense of responsibility to the community it represents. Click the cover to learn more.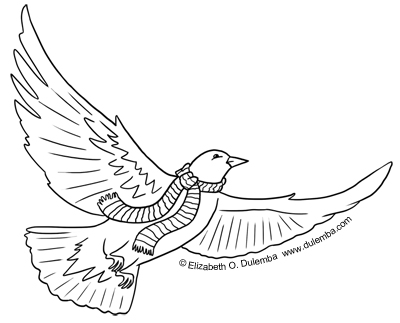 Meanwhile, here is this week's coloring page!
In honor of Dr. Martin Luther King Jr. Day and the release of my book, I give you a winter dove of peace. May she fly high and true.
CLICK HERE for more coloring pages! And be sure to share your creations in my gallery so I can put them in my upcoming newsletters! (They don't have to be cards - share your kids' art too!)

Welcome New Subscribers!
I'm thrilled to welcome Mia from The Pragmatic Mom and Becky from Heritage Elementary School. I'm glad you're here!!
If you have any questions about usage of my images, please visit my angel policy page, and please check out my books to see if any might be a good fit for your patrons or children.


PICTURE BOOK GIVEAWAY!



HOW TO TRAIN A TRAIN
written by Jason Carter Eaton, illustrated by John Rocco
HOW TO TRAIN A TRAIN reads like such a simple idea - a 'how to' book for acquiring and training a... not a puppy, but a TRAIN! It's a wonder nobody came up with the twist on the classic theme before. Of course, not just anybody could pull off such a seemingly simple idea. (And that's the beauty of really good picture books, they make complicated ideas appear simple.) It's the marriage of Jason's idea and John's execution that makes this story work GLORIOUSLY. I was thrilled to have them both drop by recently... And you could win a free copy of the book!!! CLICK HERE to read the interview and enter in the giveaway.
Must live in the continental US to win. Review and winning copy provided by the publisher and/or author.
WHAT I'M READING...

I just finished DARK TRIUMPH, the second in the Fair Assasin series by Robin LaFevers. Rarely do I find a sequel even better than the first book - but that's the case here. Robin just keeps getting better and better, keeping me on the edge of my seat. LOVED!


THIS WEEK ON MY BLOG
CLICK HERE to read about...
Happy MLK Jr. Day!
A BIRD ON WATER STREET - now available as ebook!!!
I'm featured in the SIBA newsletter!
Friday Linky List
HOW TO TRAIN A TRAIN - GIVEAWAY
Coast to Coast: Best Kids' Bookstores
Coloring Page Tuesday - Writing Guinea Pig
TWITTER! Follow me on twitter too @dulemba.


I was thrilled to be featured in the Southern Independent Booksellers Association newsletter,

Lady Banks' Commonplace Books

this past week! I hope you'll go have a look!

Card Makers and Colorers!
Each week I like to feature a card or coloring page created by one of YOU using one of my images and uploaded to my gallery.
Faith has done it again, and she's a girl after my own heart. She created this adorable French card using my Poodle image. Mai oui!
Click the image to visit my gallery, click her thumbnail and visit Faith's blog to leave her a comment.
CLICK HERE to visit my gallery and submit your own artwork! (I need Christmas creations!)

BIG NEWS!!!
Did I feature your creation in one of my newsletters? Now you can add a badge of honor to your blog post or sidebar to let everybody know!
The badge is 142 x 200 pixels. Just copy the code in the box below and put it in your blog where you'd like the badge to show up and celebrate YOU!



VIDEO OF THE WEEK...


THey Might Be Giants with Robin Goldwasser did "Electric Car" which is fabulous on so many levels!




WISDOM OF THE WEEK...
"If your actions inspire others to dream more, learn more, do more and become more, you are a leader."
- John Quincy Adams

"There are actually people who believe that writing a book, especially a children's book, is easy to do. And THEY WALK AMONG US!!"
- Rebecca Van Slyke
MY BOOKS!
Remember, one of the reasons I create my coloring pages is to draw (ha!) attention to my books. Click a cover to check them out!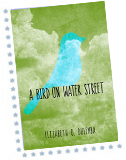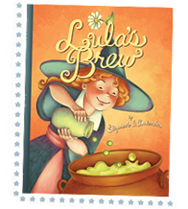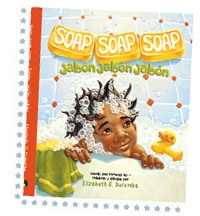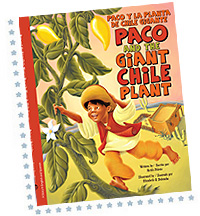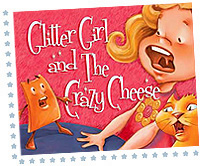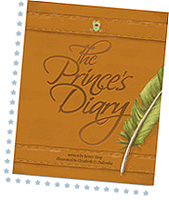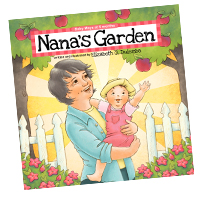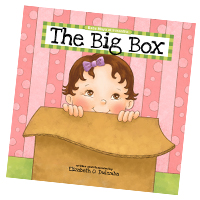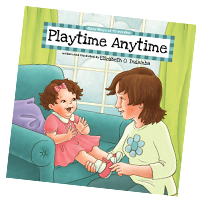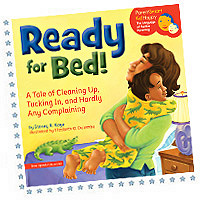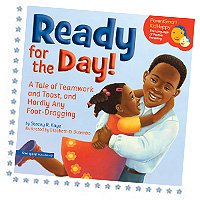 BIG NEWS! MFA-style!
I am thrilled to announce that Hollins University now offers the first and only MFA in Writing AND Illustrating Children's Books in the country. This is in conjunction with the already established MFA in Children's Literature and Certificate in Children's Book Illustration programs. (I teach Design in the certificate and now the MFA program too.)
As a writer/illustrator myself, it has been a long time wish of mine for a program like this to come into existence. How ironic and wonderful that I help teach it! I highly recommend this program and can attest to the intellectual, inspiring, and magical environment that Hollins creates each summer on the pristine campus in Roanoke, Virginia - right in the heart of the Appalachian Mountains. It is where my brain goes to expand and play among peers who happen to be some of the most successful names in children's literature. Will you joing us?

LUCKY TROLLS

Along with the ornaments above, I still have some Love Trolls available in my Etsy store. Each one is unique, like Maxwell here, and there are only a few of them left . I hope you'll check them out! (Click the logo or Maxwell to visit my store.)

CALL FOR ART!
Have you or your children colored or created something using one of my Coloring Page Tuesday images? If you post it on a blog, you can also post it to my gallery and maybe I'll share your creation next week! (It doesn't have to be a card - I like 2-year-old scribbles too!)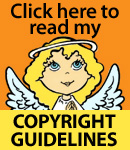 Did You Know...
I create my coloring pages for teachers, librarians, booksellers, and parents to enjoy with their children, but also to let the public know about MY BOOKS. I hope you'll take a moment to check them out and spread the word! Word of mouth is the best advertising I can get, so I'm counting on YOU!
Click a cover to learn more about individual titles and download activities.
Note: All Coloring Page Tuesday images and activity pages are available for personal or non-commercial use. If you would like to purchase rights to an image for commercial use, please email me. If you have questions about usage, visit my Angel Policy page.



All Artwork © Elizabeth O. Dulemba, - Y'all play nice, Okay?