March 4, 2014
This is a special edition of e's news that only comes out when I have big news to share - which I do! (Along with my usual GIVEAWAYS!)
Click here to view this email in a browser. If you received this from a friend, you can click here to subscribe.
If you ever have trouble accessing my coloring pages or giveaways, they will also be at MY BLOG at http://dulemba.blogspot.com.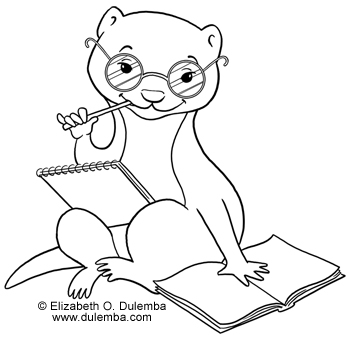 Weasel Doing Homework...
For those of you new to e's news, I share a coloring page each week on my blog. They're free to teachers, librarians, booksellers, and parents to share with young readers. I've been doing this for over five years, so the collection has grown quite large!
This week I share a sweet little weasel doing a good job keeping up with his homework! (Click on the image to get to a printable, full-sized version.)
CLICK HERE for more coloring pages! And be sure to share your creations in my gallery so I can put them in my upcoming newsletters! (They don't have to be cards - share your kids' art too!) If you have any questions about usage of my images, please visit my angel policy page.
All I ask in return is that you please check out my books to see if any might be a good fit for your patrons or children.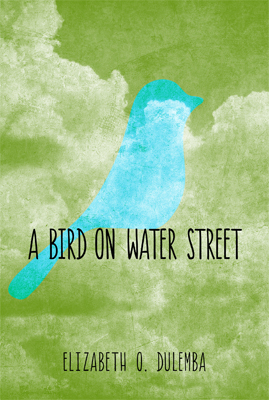 BIG NEWS!
A BIRD ON WATER STREET is getting GREAT REVIEWS!!!
The e-version of ABOWS (its nickname) has been out for a month (Kindle, iTunes, NetGalley) and the print version will be released May 7th. I've been humbled and flattered by the amazing comments, many by highly respected authors. "Important, fascinating, haunting, must-read, poignant, significant"--all words used to describe ABOWS. After ten years of giving my heart to this story, this means so much to me. Now I need to get my book, with its environmental message, into the hands of kids... this is where YOU come in...

Welcome New Subscribers and fans of A BIRD ON WATER STREET!
YOU are my best chance at getting A BIRD ON WATER STREET into the hands of readers. Want to help?
• CLICK HERE to learn more about ABOWS and its all-too-real historical context.
• Check out educational packages (including books, signed book plates, and Skype visits) at PUBSLUSH.
• Pre-order ABOWS from your local independent bookseller or library - it helps build buzz.
• Tell friends, teachers, librarians and media specialists that I'm available for school visits and that
early copies may be available in time for Earth Day.
• Write reviews at Goodreads, NetGalley, Amazon, and iTunes.
• Shout about ABOWS on Facebook and twitter.
• Invite me to speak at your book event. I'm already scheduled for five conferences and book festivals:
the Blue Ridge Writers Conference; the Fay B. Kaigler Children's Book Festival; the Alabama Library Association Annual Convention;
The Decatur Book Festival; and the Auburn Writer's Conference. I'd love to come to yours too! Email me!
THANK YOU in advance for anything you can do to help in the success of A BIRD ON WATER STREET!

Did you know that "e's news" has giveaways

every week

? If you're only subscribed to "e's news" (which only comes out when I have big news) and would like to see what the goods are each week -

CLICK HERE

to update your subscription. Likewise, if you're subscribed to every week and only want to hear the big news - you can switch to that too!

You can also unsubscribe completely at the bottom of this email if you're not interested - I don't want to offend!
PICTURE BOOK GIVEAWAY and INTERVIEW!



STONE GIANT: MICHELANGELO'S DAVID AND HOW HE CAME TO BE
written by Jane Sutcliffe and illustrated by John Shelley
I had the lucky opportunity to go to Florence, Italy when I was in high-school. And there, I fell in love with Michelangelo's DAVID. It's silly to fall in love with a statue, I suppose, but I'd never seen one that looked so alive and so handsome! I was a hormonal teenager after all, and I was crushing, big time.
So when I heard that my friend John Shelley was illustrating a book called STONE GIANT: MICHELANGELO'S DAVID AND HOW HE CAME TO BE written by Jane Sutcliffe (Charlesbridge)... well! I had to interview him about it! (And yes, it turns out I'm still in love with David!)
And you could win a free copy of the book!!! CLICK HERE to enter the giveaway.
Must live in the US or Canada to win. Review and winning copy provided by the publisher and/or author.
MID-GRADE BOOK GIVEAWAY and GUEST POST!




THE FREEDOM MAZE by Delia Sherman
Sophie begins as a spoiled, unfocused 13-year-old and ends as a confident, self-possessed and aware 14-year-old. And the events that lead to her growth are nothing short of amazing. She goes back in time on her family's plantation and is mistaken for a slave. I can't imagine the research that went into this book to transport me, as the reader, to the time and place in a more palpable way than I've ever experienced. It seems with all the slave movies and books I'd have had a stronger sense. But this gave me the 'what it's like to wake up as a slave' experience. What was breakfast? What did you do when you had your period? And of course, what was it like to be somebody else's property. When Sophie returns to her time, I think I was as desperately eager to know what had happened to her new friends as she was. Deeply rewarding and rich, I highly recommend this book to younger readers as well as adults.
And you could win a free copy!!! CLICK HERE to enter and read the guest post.
Must live in the continental US to win. Review and winning copy provided by the publisher and/or author.
THIS WEEK ON MY BLOG
CLICK HERE to read about...
Teachers! Educational specials for ABOWS
Ghostcube
STONE GIANT illustrated by John Shelley - GIVEAWAY!
Friday Linky List
Delia Sherman's THE FREEDOM MAZE - GIVEAWAY!
SCBWI Winter Conference Wrap-up!
Coloring Page Tuesday - Opinionated Reader
TWITTER! Follow me on twitter too @dulemba.


The e-book version of A BIRD ON WATER STREET is getting some

fantastic reviews on Amazon

. I hope you'll go see and maybe leave your own!

WHAT I'M READING...
I just started reading J. Nelle Patrick's (a.k.a. Jackson Pearce) new TSARINA, an historical fantasy set in Imperial Russia. It has a magic Faberge Egg in it - what could be better?
VIDEO OF THE WEEK...


This is just cool! And mesmerizing to watch...



WISDOM OF THE WEEK...
"A ship in harbor is safe. But that is not what ships are built for."
— John A. Shedd

"Failure is a good trailmarker to let us know we're going the right direction."
— Kate Messner
Card Makers and Colorers!
Each week I like to feature a card or coloring page created by one of YOU using one of my images that has been uploaded to my gallery.

Some card makers are still working on Christmas. Chrissy finished up with this sweet line-up she created using my reindeer image. Adorable!
CLICK HERE to visit my gallery and submit your own artwork! (You'll need to post it to your own blog first.)
If I share your work in my newsletter, grab this badge of honor to add to your blog post or sidebar to let everybody know!

Widget News!
Have you embedded my Coloring Page Tuesday widget on your website or blog? My beloved widget company is moving on, so I've had to find another provider - which means you need to change your code to keep my widget updating with each week's new coloring page (even though it looks the same). So, if you want this (it's FREE!).
CLICK HERE and scroll down to copy and paste the code you need for your blog or website. Thanks so much and give me a holler if you have any questions!
MY BOOKS!
Remember, one of the reasons I create my coloring pages is to draw (ha!) attention to my books. Click a cover to check them out!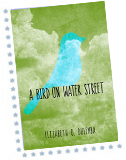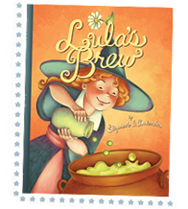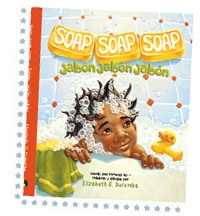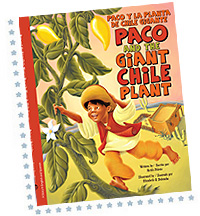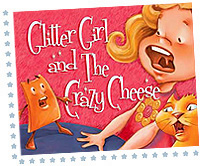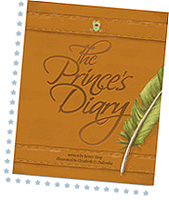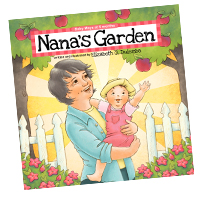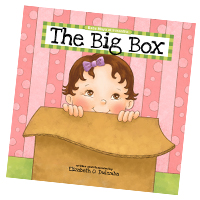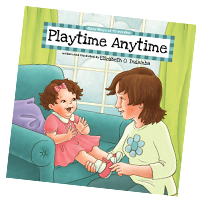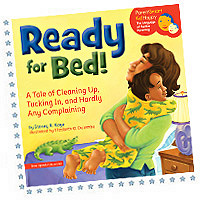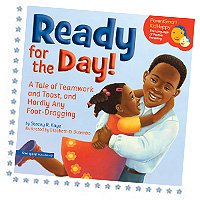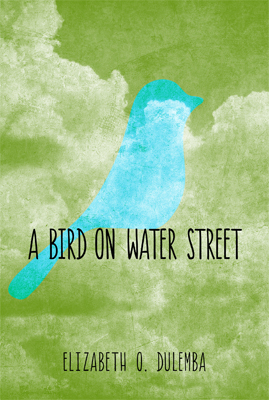 A Bird on Water Street: Teachers and Librarians!
I'm currently scheduling conferences and book festivals (six already) as well as school visits to celebrate A BIRD ON WATER STREET. It will make a perfect curriculum tie-in to your Earth Day studies as well as geography, ecology and science studies about environmental responsibility throughout the year. Are you interested in having me speak to your students? (Ages 10-14, 4th-8th grade) Please contact me!




BIG NEWS! MFA-style!
I am thrilled to announce that Hollins University now offers the first and only MFA in Writing AND Illustrating Children's Books in the country. This is in conjunction with the already established MFA in Children's Literature and Certificate in Children's Book Illustration programs. (I teach Design in both programs.)
As a writer/illustrator myself, it has been a long time wish of mine for a program like this to come into existence. How wonderful that I help teach it! I highly recommend this program and can attest to the intellectual, inspiring, and magical environment that Hollins creates each summer on the pristine campus in Roanoke, Virginia - right in the heart of the Appalachian Mountains. It is where my brain goes to expand and play among peers who happen to be some of the most successful names in children's literature. Will you joing us?
CALL FOR ART!
Have you or your children colored or created something using one of my Coloring Page Tuesday images? If you post it on a blog, you can also post it to my gallery and maybe I'll share your creation next week! (It doesn't have to be a card - I like 2-year-old scribbles too!)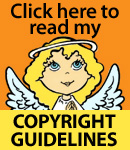 Did You Know...
I create my coloring pages for teachers, librarians, booksellers, and parents to enjoy with their children, but also to let the public know about MY BOOKS. I hope you'll take a moment to check them out and spread the word! Word of mouth is the best advertising I can get, so I'm counting on YOU!
Click a cover to learn more about individual titles and download activities.
Note: All Coloring Page Tuesday images and activity pages are available for personal or non-commercial use. If you would like to purchase rights to an image for commercial use, please email me. If you have questions about usage, visit my Angel Policy page.



All Artwork © Elizabeth O. Dulemba, - Y'all play nice, Okay?