with GIVEAWAYS!
May 6, 2014
This is a special edition of e's news that only comes out when I have really big news to share - which I do!
Click here to view this email in a browser.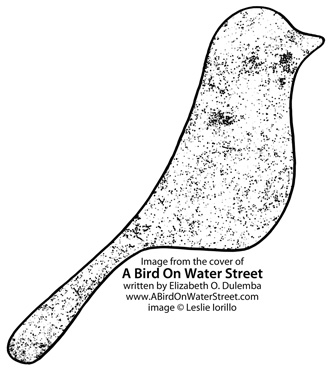 Happy Birthday A BIRD ON WATER STREET!
Drum roll please... My debut historical fiction mid-grade is officially released this week - WAHOOOOOOOO!!!! It's already received some amazing reviews and has won three honors: it is a Southern Indepedent Booksellers Association (SIBA) OKRA BOOK PICK; a GOLD Mom's Choice Award Winner; and the newest - it will be THE 2014 National Book Festival Featured Title for the State of Georgia in Washington, D.C.!! WOWSA!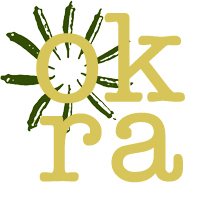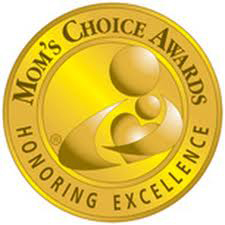 This week's coloring page is the bird from the cover of A BIRD ON WATER STREET designed by the amazingly talented Leslie Iorillo!
CLICK HERE for more coloring pages! And be sure to share your creations in my gallery so I can put them in upcoming newsletters! (Cards, kids art, and crafts are welcome!)

THANK YOU!!!
I have been so humbled and flattered by the response to A BIRD ON WATER STREET - I'm thrilled to be able to share the big news of its official release with YOU, my loyal followers. Which is why I'm offering you and only you, an exclusive giveaway for a free, signed and dedicated copy of A BIRD ON WATER STREET and a 30 minute Skype visit with your reading group! Click here to enter:

By the way, if you've read A BIRD ON WATER STREET and you haven't written a review yet - will you SHARE YOUR THOUGHTS HERE this Wednesday, May 7th - it's official birthday? Help me make ABOWS look good on launch day!



Teachers! The Discussion Points for A BIRD ON WATER STREET are now available!
Meredith Moran of Little Pickle Press read my book and not only picked up on the subtle points I thought nobody would catch, she brought up points even I didn't catch! I know I'm biased, but I think it's the best Teacher's Guide I've ever seen (it made me cry!), and I've seen a lot of them! What I'm certain of is it will help you use A BIRD ON WATER STREET to tie in your Common Core Curriculum needs. CLICK HERE to access it for FREE.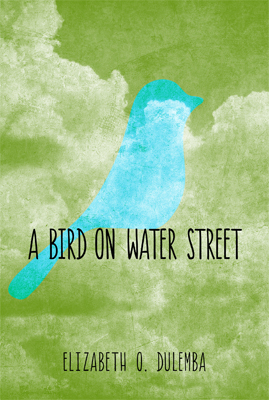 Southern Appalachian Book Tour...
The next three week's are going to be a whirlwind of celebrations for A BIRD ON WATER STREET full of interesting behind-the-scenes stories and more GIVEAWAYS!! I hope you can share some of these with me:
May 5 - ABOWS on WABE, Atlanta's NPR Station by Daren Wang, Director of the Decatur Book Festival
May 7 - A BIRD ON WATER STREET is born!!!
May 7 - I'll visit Cynthia Leitich Smith's blog, Cynsations! GIVEAWAY!
May 8 - I'll visit the blog Kissing the Earth! GIVEAWAY!
May 8 - GIVEAWAY! of A BIRD ON WATER STREET at my blog Dulemba.com
May 8 - Little Shop of Stories, Decatur, Georgia, 7:00pm: Launch Party with LIVE Bluegrass Music by PLAYING ON THE PLANET! Open to the public!
May 9 - I'll visit Kirby Larson's blog! GIVEAWAY!
May 10 - 11:00am Blue Ridge, Georgia - the Blue Ridge Mountain Arts Association, open to the public!
May 13 - I'll visit Janice Hardy's blog at Fiction University! GIVEAWAY!
May 13 - I'll be interviewed by James Taylor for his "Writers in Focus" television show! (More info soon.)
May 14 - I'll visit Brian Lies blog, "Getting Into Character"! GIVEAWAY!
May 16 - I'll visit Sue Poduska's blog, "5thgradereading.net"! GIVEAWAY!
May 16 - 10:00am Benton, Tennessee - the West Polk County Library will host me as I talk to students and patrons about ABOWS; then at 1:00pm Ducktown, Tennessee - the East Polk County Library will host me to do the same! And even more awesome - a grant from Tennessee Overhill and the Tennessee Arts Commission has provided free copies of ABOWS to these Copper Basin readers!
May 17 - The CITY of Copperhill, Tennessee (where the story takes place) is going to throw a city-wide shindig for ABOWS from 11:00am - 3:00pm, and folks who I interviewed will share their stories on stage with me! I can't wait to give ABOWS back to the community that inspired it!
May 19 - I'll visit Darcy Pattison's Blog, Fiction Notes! GIVEAWAY!
May 19 - 7:00pm Brasstown, North Carolina - The John C. Campbell Folk School will host me for a reading and book signing!

Welcome New Subscribers!
This week we welcome Vickie of the St. Charles Parish Library; Tonya of the Live Oak Public Library (Hi, Savannah!); Brenda of the P.W. Moore Elementary School; Patricia of the Society of Children's Book Writers and Illustrators; and Wee Readers. I'm glad you're here!
If you have any questions about usage of my images, please visit my angel policy page. All I ask in return is that you please check out my books to see if any might be a good fit for your patrons or children.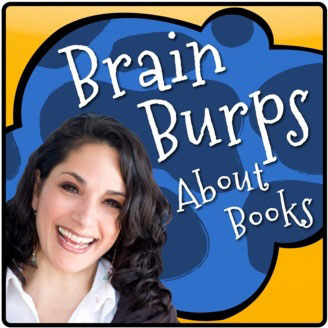 PICTURE BOOK GIVEAWAY and INTERVIEW!




EVEN MONSTERS by AJ Smith
I'm once again thrilled to help celebrate a debut book by somebody whose career I've been watching for a long time. And you could win a free copy of the book!!! CLICK HERE to enter the giveaway.
Must live in the US or Canada to win. Review and winning copy provided by the publisher and/or author.
GIVEAWAY and GUEST POST!




STRANGE SWEET SONG by Adi Rule
"Teenagers and opera go together like . . . peanut butter and jelly? Steak and cookies? Strawberries and garlic? I guess it depends on the teenagers and the opera." Adi stopped by to tell us about her new YA novel. And you could win a free copy!!! CLICK HERE to enter and read the guest post.
Must live in the continental US to win. Review and winning copy provided by the publisher and/or author.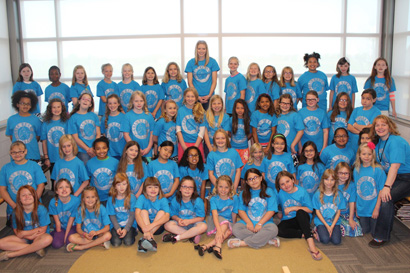 This Makes Me Happy!
I recently received a request from Carin Barwick at Jefferson Elementary School in Kansas to use my "Far Out Reads" image from my Coloring Page Tuesday collection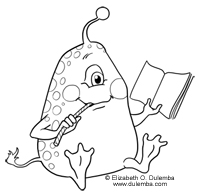 for their "Gals Read" club t-shirt.
I love to help libraries however I can, so said, "Of course!" All I asked in return was for Carin to check out my books to see if any might be a good fit for her students, and perhaps send a photo of the girls wearing their shirts.
Well! Carin and the entire Gals Read club came through with flying colors! Get a load of this stylish bunch! This makes me so happy! Thanks for sharing, gals, and HAPPY READING!!!!
THIS WEEK ON MY BLOG
CLICK HERE to read about...
ABOWS on WABE/NPR Atlanta!
ABOWS - Southern Appalachian Book Tour!
ˇFeliz Cinco de Mayo!
The Fairy Door
Adi Rule - STRANGE SWEET SONG - GIVEAWAY!
Friday Linky List
EVEN MONSTERS by AJ Smith - GIVEAWAY!
GALS READ! (HAPPY!)
Coloring Page Tuesday - Mother And Child
TWITTER! Follow me on twitter too @dulemba.


Card Makers and Colorers!
Each week I like to feature a card or coloring page created by one of YOU (using one of my images) that has been uploaded to my gallery.
Sue recently shared a fantastic coloring job by her granddaughter, Jasmine. Jasmine used my Sandcastle image to get in the mood for summer!
CLICK HERE to visit my gallery and leave Jasmine a comment or submit your own artwork! (You'll need to post it to your own blog first.)
I need more! And if I share your work in my newsletter, you can add this badge of honor to add to your blog post or sidebar to let everybody know!

WHAT I'M READING...
This week I'm reading A SNICKER OF MAGIC by Natalie Lloyd. So far, so adorable. I love that the main character collects words and sees them everywhere - sort of like a literary synesthesia. I downloaded my copy through NetGalley.

Check out Elizzie Books' great shout-out of A BIRD ON WATER STREET on her

BOOKTUBE NEWS

!

WISDOM OF THE WEEK...
"Some day you will be old enough to start reading fairy tales again." ~ C.S. Lewis

VIDEO OF THE WEEK...
I'm leaving this one up for one more week because it's just so inspiring, I don't want anybody to miss it! This is what success looks like to ME...
I love the song "Happy" by Pharrell Williams, but to know how it has affected people around the world, how it has truly created change if even for just a moment of pure joy. Wow. THAT is what success looks like to me. "It's being used for something greater than yourself." (Oprah) I can only dream that A BIRD ON WATER STREET could ever have such an impact. Just WOW.

CLICK HERE to see the official video.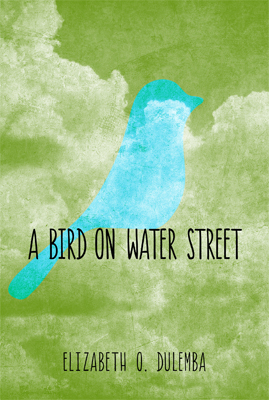 Want to help A BIRD ON WATER STREET do well?
YOU are my best chance at getting A BIRD ON WATER STREET into the hands of readers. Here's how:
• CLICK HERE to learn more about ABOWS and its all-too-real historical context.
• ORDER ABOWS from your local independent bookseller or library - it helps build buzz.
• Tell teachers, librarians and media specialists that I'm available for school visits.
• Tell folks about the AWARDS! Gold Mom's Choice; Southern Independent Booksellers Association Spring Okra Pick; and the 2014 National Book Festival Featured Title for the State of Georgia!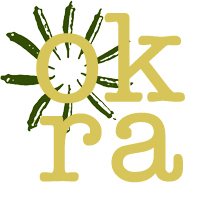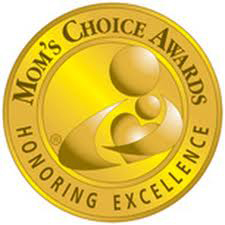 • Write reviews at Goodreads, NetGalley, Amazon, and iTunes, especially on its birthday, May 7th!
• Shout about ABOWS on Facebook and twitter.
• Invite me to speak at your book event. The busy schedule has already begun with the Blue Ridge Writers Conference; the Fay B. Kaigler Children's Book Festival; the Alabama Library Association Annual Convention; the Decatur Book Festival; schools in association with the Denver, Colorado Public Library; and the Auburn Writer's Conference. And there's still room for more! I'd love to visit your readers too! Email me!
THANK YOU in advance for anything you can do to help in the success of A BIRD ON WATER STREET!

MY BOOKS!
Remember, one of the reasons I create my coloring pages is to draw (ha!) attention to my books. Click a cover to learn more about individual titles and download activities.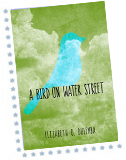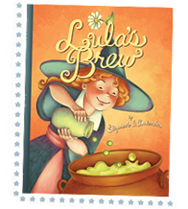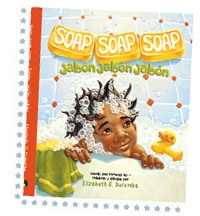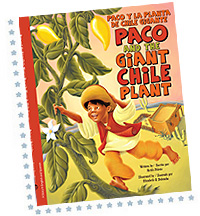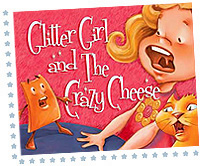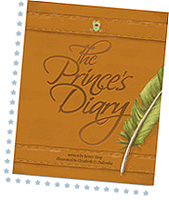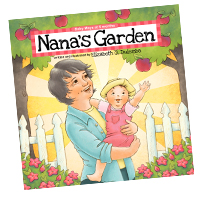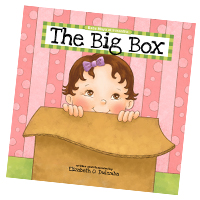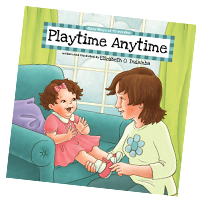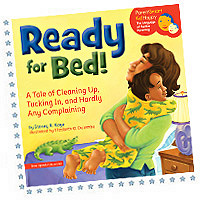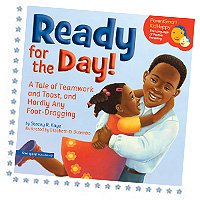 BIG NEWS! MFA-style!
I am thrilled to announce that Hollins University now offers the first and only MFA in Writing AND Illustrating Children's Books in the country. This is in conjunction with the already established MFA in Children's Literature and Certificate in Children's Book Illustration programs. (I teach Design in both illustration programs.)
As a writer/illustrator myself, it has been a long time wish of mine for a program like this to exist. How wonderful that I help teach it! I highly recommend this program and can attest to the intellectual, inspiring, and magical environment that Hollins creates each summer on the pristine campus in Roanoke, Virginia - right in the heart of the Appalachian Mountains. It is where my brain goes to expand and play among peers who happen to be some of the most successful names in children's literature. Will you join us?
CALL FOR ART!
Have you or your children colored or created something using one of my Coloring Page Tuesday images? If you post it on a blog, you can also post it to my gallery and maybe I'll share your creation next week! (It doesn't have to be a card - I like 2-year-old scribbles too!)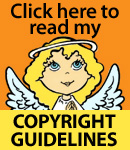 Did You Know...
I create my coloring pages for teachers, librarians, booksellers, and parents to enjoy with their children, but also to let the public know about MY BOOKS. I hope you'll take a moment to check them out and spread the word! Word of mouth is the best advertising I can get, so I'm counting on YOU!
Note: All Coloring Page Tuesday images and activity pages are available for personal or non-commercial use. If you would like to purchase rights to an image for commercial use, please email me. If you have questions about usage, please visit my Angel Policy page.



All Artwork © Elizabeth O. Dulemba, - Y'all play nice, Okay?