June 3, 2014
Click here to view this email in a browser. If you received this from a friend, you can click here to subscribe, or click here to adjust your subscription.
Special editions come out every now and then when I have big news to share, while the coloring pages and book giveaways come out every week.
If you ever have trouble accessing my giveaways, they will also be at MY BLOG at http://dulemba.blogspot.com. Scroll down to unsubscribe - *sniff.*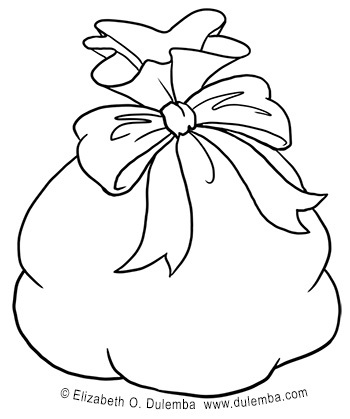 Gifties!!!
It's my birthday week - yay! Or, ummm. Well, I suppose I'll celebrate. Although, at my age, it's more about lunch and dinner dates with freinds. It's also not about What will I get? But What will I get myself? I'm thinking there might be some cowboy boots in that package. Everybody in Roanoke, Virginia, where I teach at Hollins University each summer, wears cowboy boots - go figure! And I don't have any... yet.
What would be waiting in this giftie for you?
CLICK HERE for more coloring pages! And be sure to share your creations in my gallery so I can put them in my upcoming newsletters! (Cards, kids art, and crafts are welcome!)

Writers In Focus

My television interview with James Taylor of Writers in Focus went live on YouTube this week. This was my first real tv gig - pretty cool. And James is an excellent interviewer. He asked great questions about A BIRD ON WATER STREET and was so sincere in his interest - something I know he does for all his guests (check out the other interviews!), although it sure is nice when he turns that focus on you. I hope you'll have a look! CLICK HERE or the image to watch!


This week's picture book INTERVIEW and GIVEAWAY is:




PRESIDENT TAFT IS STUCK IN THE BATH written by Mac Barnett and illustrated by Chris Van Dusen
This is non-fiction at its best! It's well known that President Taft was one of our... largest Presidents. The lesser known story is that he actually did, might have, probably got stuck in the tub. But the way the story is relayed gives the reader a clear understanding of the chain of government command and some interesting ideas on getting things (or persons) unstuck. Chris Van Dusen dropped by to talk to us about it. And you could win a free copy!!! CLICK HERE to enter the giveaway.
Must live in the US or Canada to win. Review and winning copy provided by the publisher and/or author.
This week's novel GUEST POST and GIVEAWAY is:




REVOLUTION by Deborah Wiles
I'm proud to call Deborah Wiles a friend and thrilled that her second book in the '60s trilogy is finally out. It's already getting amazing press and reviews. This one isn't to be missed! Debbie stopped by to talk to us about it. And you could win a free copy! CLICK HERE to enter the giveaway and read the guest post.
Must live in the continental US to win. Review and winning copy provided by the publisher and/or author.

A BIRD ON WATER STREET on KSYL Radio (Texas)
Friday morning I was interview on the Brian and Leland morning show on KXYL out of Brownwood, Texas. Do you live in Texas? Did you happen to hear it? I'd love to know!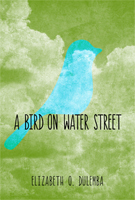 What I learned from my "Southern Appalachian Book Tour"
With the book tour for A BIRD ON WATER STREET finally behind me, I did a wrap-up of my thoughts on the adventure - on what I learned behind the scenes. CLICK HERE to go have a read and see more photos of the tour.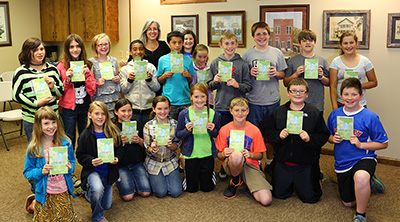 WHAT I'M READING...
With the book tour behind me, I've been happily catching up on some reading. This week I enjoyed the Newbery-honor winning CATHERINE, CALLED BIRDY - which earned every bit of praise it got.

I've also been getting into EGG AND SPOON by Gregory Maguire. There's a twist that catches you - and now I'm in!


Card Makers and Colorers!
Each week I like to feature a card or coloring page created by one of YOU using one of my images that has been uploaded to my gallery. But I need more of your creations! Please post them so that I can share with the world!

WISDOM OF THE WEEK...
"It's harder to sell a great book to a publisher than a good one."
~ Jane Yolen's husband, David Stemple

IT'S BEEN A BUSY WEEK ON MY BLOG
CLICK HERE to read about...
A Volcanic Party!
LeVar Burton Reacts to the Reading Rainbow Kickstarter Funding
REVOLUTION by Deborah Wiles - Guest Post and Giveaway
ABOWS on KXYL Radio out of Texas
ABOWS on Writers in Focus!
Friday Linky List - May 23, 2014
PRESIDENT TAFT IS STUCK IN THE BATH - Interview and Giveaway!
What I learned from my "Southern Appalachian Book Tour"
Coloring Page Tuesday - Mystery Reader
TWITTER! Follow me on twitter too @dulemba.
VIDEO OF THE WEEK...
LeVar Burton is trying to bring back 'Reading Rainbow' so he hosted a Kickstarter campaign. He asked for 1 million dollars over the course of... however long it takes those things. Well, not only did the campaign reach the goal in one day, it doubled in two days! And it looks like it's soon to be $3M!
"We're changing the world one picture book at a time," LaVar said.
But it's better to see it live:

It's still open for support if you want to help! Here's the promo video:




A BIRD ON WATER STREET TEACHER'S GUIDE!

The Teacher's Guide with Talking Points for A BIRD ON WATER STREET is now available (CLICK HERE), and it's a good one! Meredith Moran of Little Pickle Press, read my book and not only picked up on the subtle points I thought nobody would catch, she brought up points even I didn't catch! Some of the symbolism she featured wowed my socks off. I hope it will do the same for you and that you'll use it in your classrooms. The book is a great tool to launch discussions about environmental responsibility!
MY BOOKS!
Remember, one of the reasons I create my coloring pages is to draw (ha!) attention to my books. Click a cover to check them out!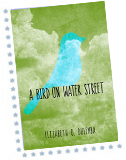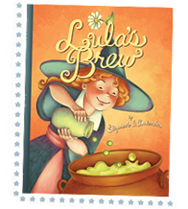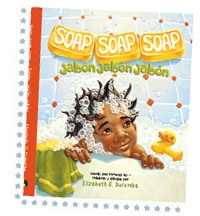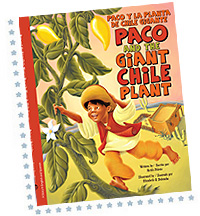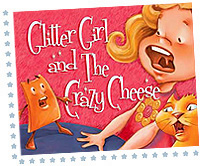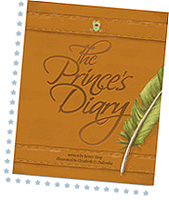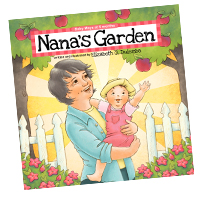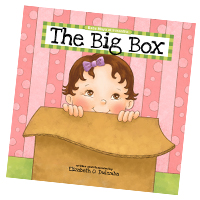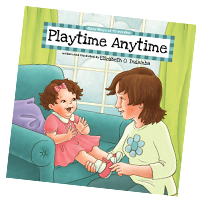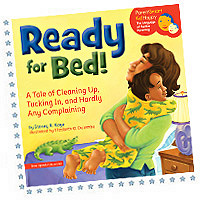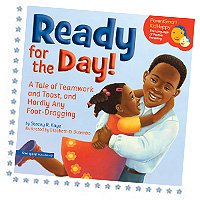 BIG NEWS! MFA-style!
I am thrilled to announce that Hollins University now offers the first and only MFA in Writing AND Illustrating Children's Books in the country. This is in conjunction with the already established MFA in Children's Literature and Certificate in Children's Book Illustration programs. (I teach Design in both programs.)
As a writer/illustrator myself, it has been a long time wish of mine for a program like this to come into existence. How wonderful that I help teach it! I highly recommend this program and can attest to the intellectual, inspiring, and magical environment that Hollins creates each summer on the pristine campus in Roanoke, Virginia - right in the heart of the Appalachian Mountains. It is where my brain goes to expand and play among peers who happen to be some of the most successful names in children's literature. Will you join us?
CALL FOR ART!
Have you or your children colored or created something using one of my Coloring Page Tuesday images? If you post it on a blog, you can also post it to my gallery and maybe I'll share your creation next week! (It doesn't have to be a card - I like 2-year-old scribbles too!)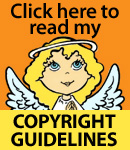 Did You Know...
I create my coloring pages for teachers, librarians, booksellers, and parents to enjoy with their children, but also to let the public know about MY BOOKS. I hope you'll take a moment to check them out and spread the word! Word of mouth is the best advertising I can get, so I'm counting on YOU!
Click a cover to learn more about individual titles and download activities.
Note: All Coloring Page Tuesday images and activity pages are available for personal or non-commercial use. If you would like to purchase rights to an image for commercial use, please email me. If you have questions about usage, visit my Angel Policy page.



All Artwork © Elizabeth O. Dulemba, - Y'all play nice, Okay?