Little Shop of Stories - Book Signing
My book signing was on April 20th - but I just got the pictures the other day when I judged the ice-cream flavor contest at Jake's Ice-Cream (they share a space with the book store) for the Georgia Special Olympics. Rough life, y'know? I had to go eat ice-cream on a Saturday for a good cause. Oh, the sacrifices I make - HA!!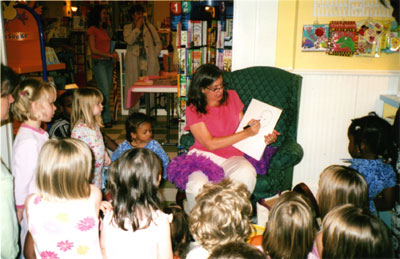 Anyhow, I just love these. This is why I love my book signings. We read stories and I drew Glitter Girl. The kids are so cute. They all wore their PJs since it was a bed-time story event, not that anybody was tired when we were finished! My storytelling experience at the Fannin County Library sure does come in handy for these. I felt like the Pied Piper!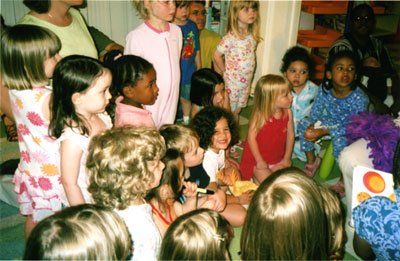 Labels: Events