Meet My Daemon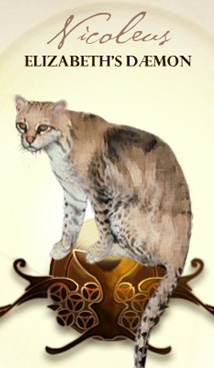 After reading "The Golden Compass," I wanted a daemon too. Well, now I have one! This is my daemon, an Ocelot named Nicoleus.
I had to take a short quiz to determine my daemon. My profile reveals that I am modest, sociable, solitary, assertive and outgoing. I liked the question, "Are you easily distracted." Well yah, otherwise I wouldn't be taking the quiz to determine my daemon!
What's your daemon? Go find out at
The Golden Compass website
and check out info about the film while you're there - to be released this December!
Labels: General