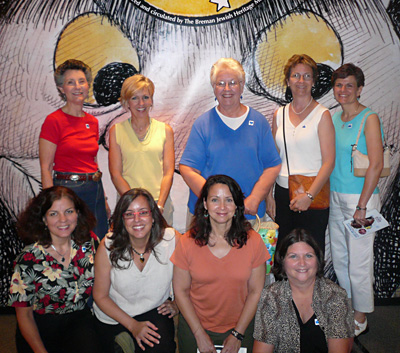 Sunday, a group of writers and illustrators from the
SCBWI Southern Breeze
gathered at the
William Breman Jewish Heritage Museum
to see the Maurice Sendak exhibit.
Wow. I already admired Mr. Sendak's work immensely, but I had no idea the history and depth in his art.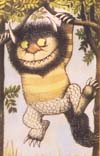 Being a first generation Polish immigrant (like my hubbie's grandparents) during the depression and WWII, Sendak had a difficult childhood. Rather than fluff his work up into a fantasy world of lovely, skinny mothers serving pink frosted cupcakes, he told stories using what was familiar to him, children wise beyond their years, frustrated parents, and scary relatives who didn't speak English. Childhood was a terrifying place, and he introduced an escape, a way to deal with harsh realities.
Perhaps that's what makes his work so memorable. His stories emit an honesty, sometimes a tough honesty, which modern stories often avoid. Heck, he was the first to do it in his day too.
It was a wonderful exhibit if you can make it by, and we all reverted to our inner six-year-olds when faced with a giant bowl of chicken and rice soup!