Illustration Friday: Stitch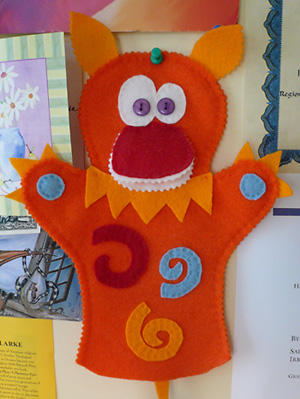 Well this is different, but I love the topic. I never thought I'd get to share these guys!
Before I got so busy, I loved creating little felt creatures. I made a whole line of hand puppets, some with horns and teeth, always buttons for eyes. I loved using embroidery thread and creating fun patterns and lines using different types of stitches.
This is the only one I still have since I gave the rest away. He is pinned to my "ego wall" which I'll talk about later this weekend. I also made Christmas stockings for our animals, but those are put away so will have to wait for another day to share.
Labels: IF