Illustration Friday: Poof!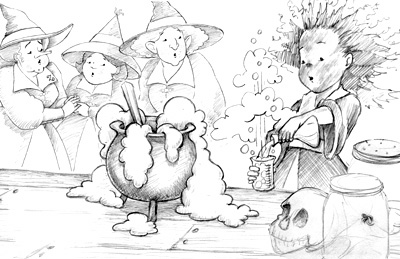 This is from my picture book dummy, "Lula's Brew."
When you create a dummy, you only end up rendering a few of the illustrations fully, so I end up with a lot of pencil drawings that I would love to color, but don't have time to unless the story sells. I hope this one does because boy would I love to color Lula failing at yet another attempt to make a proper potion -
*POOF!!
Labels: IF