Buy local, buy books this holiday season!
I wish everyone a warm and happy Thanksgiving holiday!
Tomorrow is Black Friday and Holiday shopping will officially begin. Please consider the impact your purchases have on your favorite industries and your community this holiday season.
Indiebound
is campaigning to encourage us all to buy books this year. I know I am!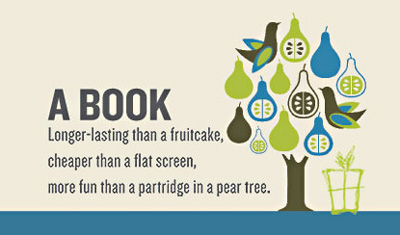 Labels: General