Audiobooks with Bruce Coville

As a continuation of
Share a Story - Shape a Future
, I wanted to include the full interviews I conducted with our some of our experts. They were too wonderful not to share in their entirety.
First is the amazing author,
Bruce Coville
. He also just happens to be the founder of
Full Cast Audio
and passionate about audiobooks. Enjoy!
Q. How long have you been involved with audio books and how has the market for them changed in that time?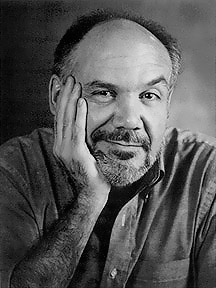 A.
In 1995 I formed a partnership with Tim Ditlow, who at the time was running Listening Library, to create an imprint for the company, which we called "Words Take Wing Fantasy Audio" Tim and I coproduced, and I directed almost all the projects. We pioneered recording unabridged novels with a full cast, pretty much invented how we do it. Working with Tim was a phenomenal learning experience.
When Tim sold Listening Library to Random House, they decided not to continue with the program. So a couple of years later I started my own company, Full Cast Audio. That was almost eight years ago.
Q. How have you found most people use and enjoy audio books?A.
I think by far the most common place to listen is in the car. Audiobooks have an almost magical ability to make long journeys seem shorter. I know a lot of people also listen while they're doing other tasks, such as housekeeping or gardening. And kids listen just for the fun of it! I have a friend who works in stained glass, and listens to audiobooks all the time while he's working.
Q. Have there been any uses that have surprised you?A.
I was speaking at a library a couple of years back, and the librarian told me a fascinating story. Her daughter, a very smart girl, was underperforming in reading. She was confident the child could do better. She got her some unabridged audiobooks and sat her down with the audio and the matching text, had her spend time listening and reading simultaneously, and within a couple of months her reading level had jumped by a matter of years.
Q. As an insider, what do you feel are the best ways for people to get their hands on Audio Books? Should they go straight to a company like Full Cast Audio, or go through a distributor like iTunes, Audible, or their library? (Any other sources you know of?)A.
Oh, gosh – we're always happiest to have people buy directly from us, of course, but the answer to this really depends on individual circumstances. The library is a great source. And many people really prefer download for the combination of convenience and price benefit. (Downloading straight into a listening device is certainly a more "green" technology!)
Q. A bit about Full Cast Audio - Are Full Cast Audio books available through these distributors or do they need to be ordered straight from the company? What makes them unique and desirable?A.
We're carried by all the major distributors, as well as being available for download, and also on the wonderful Playaway device. And, of course, you can get them directly from our website.
As far as what makes them "unique and desirable?" . . . well, let me start by explaining exactly what we do, which is to record the exact text as the author wrote it, but with a full cast rather than a single reader. We do not adapt or abridge (the only cuts we make are the "he snapped/she murmured" dialogue tags that are rendered redundant by having a full cast). We've used several hundred actors since we started – our record was 56 in Geraldine McCaughrean's STOP THE TRAIN! (Okay, that was a bit excessive, but it sounded great!)
One benefit of the full cast approach is that it lets us use kids as kids, which is one of our signature sounds. The credibility this gives us with the child listener is remarkable – they identify much more closely with the true child voice than with the altered voice of an adult reader.
The result is a rich tapestry of voices, a tapestry that really brings the book to life in the listener's mind. It's almost as if you're experiencing a film or a play, but your mind is still engaged, filling in all the visuals.
Q. Are there distinctions within the Audible Book market people should know about - such as full dramatizations versus abridged readings, etc.?A.
Absolutely. To the best of my knowledge we are the only company recording unabridged books this way.
Radio Theatre – Audio Theatre, as it is sometimes called – has a very different sound. The goal there is to tell the story through dialogue and sound effects, and eliminate narration as much as possible. That can be a lot of fun, but it's almost exactly the opposite of our approach, where the narrator is the most important cast member, the pudding in which the plums of all the other voices are embedded. Probably the best way to describe it is to say that an adapted or abridged radio theater style production is analogous to a film version – it's been tweaked and altered to fit the format. It may be very entertaining, but it is not the book. Our goal is to bring the book itself to life.
Q. Any other interesting factoids about Audio Books you'd like to share?A.
If I have a good audiobook and a catheter, I can sit in a traffic jam for hours without fussing.
Thanks for sharing Bruce!
Labels: BlogBookTour, Events