Illustration Friday - Poise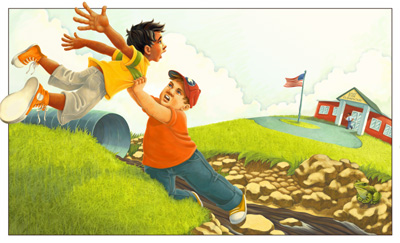 It's hard to maintain your poise when you're being dragged into the mud!
(Click the image to see a larger version.)
Yup - another one from
Soap, soap, soap ~ Jabón, jabón, jabón
, my first picture book as both author and illustrator coming out this Fall!
Labels: IF