SCBWI-LA 2009!!
OMG - Where to begin? How do I describe an experience as intense and creative and communal and inspiring as the
SCBWI National Summer Conference
? It's hard to do, but I'll give it a shot.
The trip out was uneventful, which is exactly what you hope for when being shuttled like cattle through our national transit system. The taxi ride to the hotel proved I wasn't in Georgia anymore... the trees turned to palms and the greens turned to browns. The hotel is luxurious and a prime location for star-spotting (and tv shoots as we discovered on Sunday - they filmed "
Lie to Me
" on the lenai).
I was honored to be one of two recipients of this year's Volunteer Scholarships. Much to my surprise, my
Southern Breeze
RA's (Regional Advisors) nominated me for the honor, and even more surprising, I was selected for my volunteer activities as our region's new Illustrators' Coordinator. The only caveat was the two selectees needed to share a room. Allyson Valentine Schrier and I got along just fine...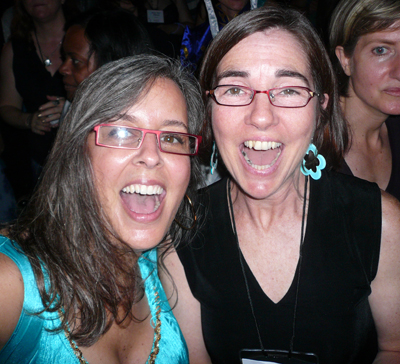 Allyson is awesome in the 'I wish she lived closer so we could hang out' sense. But no, she hails from Washington State where she has some great friends who were also in attendance. Together, during the Blue Moon Ball, they took it literally...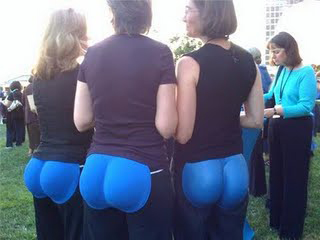 Photo from the SCBWI blog - check it out!
The party was already in full swing when I arrived - the hotel lobby was the meeting place throughout the weekend, and an easy place to find friends: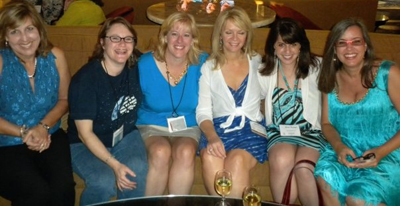 This image was taken by David Diaz (I think) and posted to Margaret O'Hair's facebook pics. (David was in the next shot - anybody have it?)
It was also where writers, illustrators, bloggers and tweeters gathered to put faces with names and catch up with the faces we already knew.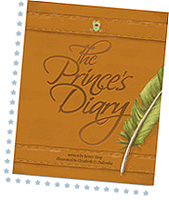 Thursday I had dinner with the publisher of my very first book,
The Prince's Diary
, Renee Ting of
Shen's Books
. She was just as charming as I knew she'd be and it was wonderful to finally meet face-to-face. Of course, I was still operating on East coast time, so ran out of steam pretty fast.
FRIDAY:
A coma later, and on Friday the conference began! Everybody saves seats for their friends in the initial rush into the large ballroom and it becomes almost assigned seating for the rest of the conference - or at least the general area you know you'll be able to find people. (After four days, there were still people I had hoped to talk with who I never even saw!) So festivities kicked off with a keynote by
Sherman Alexie
. I've heard him talk before, but he is truly powerful as he shares the story behind
The Absolutely True Diary of a Part-Time Indian
. He was followed by one of my reasons for being in this business,
David Wiesner
. So, with that modest kick-off (ha!) we headed to our break out sessions. How to decide!? I ended up in
Frank Portman
's "Cultivating Your Teen Voice." I interviewed Frank a while back for my SCBWI article
Blog Book Tours
and he was just as nice in person. Played his guitar too - what a treat! (He's a professional musician first, leader of the pop punk group the Mr. T Experience.) I had lunch with
Susan Simon
, Co-Illustration Representative for Arizona.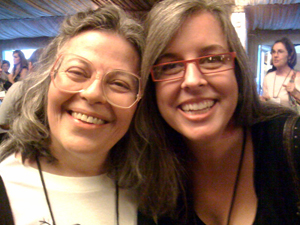 Then headed to an editor panel on "Distilling the Secrets of a Successful Book." I had to miss out on the next round of sessions as I was having my Video Shoot! Woozie. Yup.
Lights, Camera, ACTION!
Very bizarre. I'll share the link as soon as I can.
Betty Birney
spoke next about serial fiction, and then we headed to the Book Sale/ Wine and Cheese Party where I remembered I hadn't taken any pictures yet!! So...here I am with...
Edna Cabcabin Moran
(Fab author/illustrator and hula dancer!)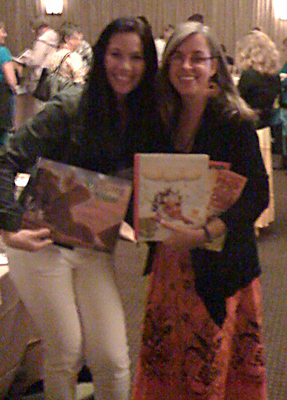 Holly Black
(such a nice person!)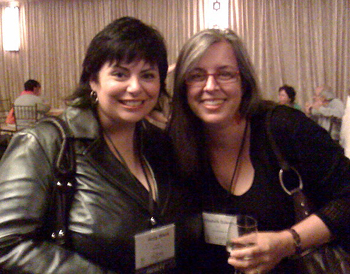 Hope Anita Smith
(I was with her to celebrate her Coretta Scott King honor last year - what an...Honor!!) Luv her!
Jay Asher
(Got to hang with Jay at the Alabama Book Festival - great guy!)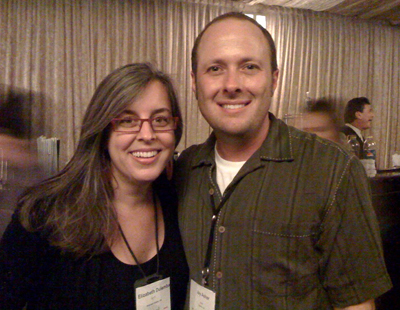 Jessica Lee Anderson
(Look for her new book,
Border Crossing
, coming this Fall!)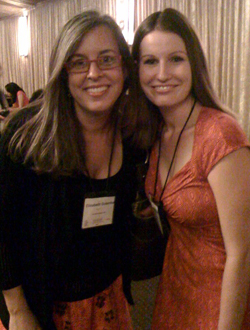 Tracy Barrett
(She's got some cool stuff coming too - stay tuned!)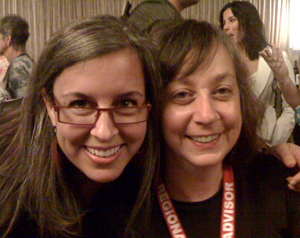 Cheri Williams
,
Margaret O'Hair
, me with my eyes closed (at least everybody else looks good), and Susan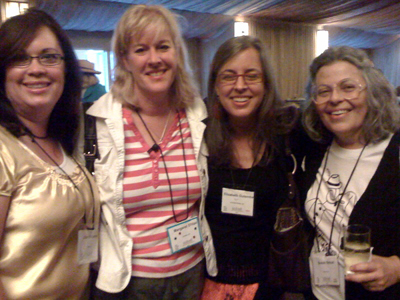 and me with
Gregory Pincus
- being serious and silly. Greg is the master behind our twitter chat #kidlitchat, has a new blog called
The Happy Accident
and is an all around great guy!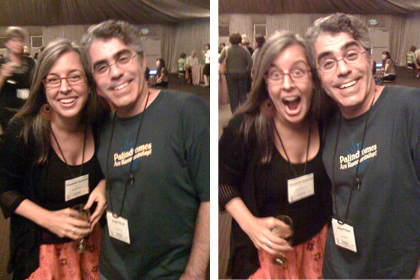 I joined
Holly Black
for dinner and we were soon joined by
Lee Wind
and his critique group as they tried to figure out some key plot points of his wip. Fun! (Lee is an awesome guy if you don't know it yet.)
Then I ran off to our Illustrators' Social, which was more formal than I expected, but lots of fun. Had to give a quick bit of advice as an Illustrators' Coordinator too! (Note to self - limit public speaking after two glasses of wine. Hm.) Caught up with some friends from my
PBAA (Picture Book Artists)
group too:
Mary Peterson
and
Erin Eitter Kono
; and more like
Patricia Cantor
. Thanks to
Prescilla Burris
for organizing all us right brainers! More parties in the lobby - twitter group #kidlitchat - and then off to bed.
Saturday
Kicked off with a panel with
Melinda Long
,
Eve Bunting
,
Kadir Nelson
and
Arthur Levine
. I mean, they spare no expense at the National conferences - this was a PANEL for gosh sakes! Anyhow, then
Karen Cushman
before more breakout sessions. This time I headed for Jenn Bailey's Social Media 101 (yes, I learned a few things!).
The Protrack luncheon was interesting. Sat with Greg while we ate our very expensive turkey sandwiches and listened to Kris Vreeland of
Vroman's
Bookstore head off with Jon Fine of Amazon (I'm guessing you know the link) and Ed Masessa of
Scholastic Book Fairs
. Not sure it was worth
that
much of an investment, but it was a VERY interesting conversation. They all have very different audiences, needs, and approaches to bookselling. Then
Ellen Hopkins
, and a panel with woosie agents
Brenda Bowen
(newest agent at MY agency!), Sarah Davies, Stephen Fraser, Dan Lazar, Kelly Sonnack, and Marietta Zacker. This was one of the most entertaining and informative panels. Out of all the breakout session workshops I chose to go to Krista Marino and Anica Rissi's. Anica held up
Terra McVoy's PURE
as an example of a book she loves - go Terra! Then Wendy Loggia who gave a very honest and enlightening talk on why some wonderful (and some not) manuscripts still don't make it through. Then was THE PORTFOLIO SHOWCASE - my favorite thing. Unlike the
2007 Portfolio Show
, this time I made a point of seeing ALL the portfolios and wow do we have some amazing talent around us!
And then there was...
drum roll please
....
The Blue Moon Ball!
Yes, I wore a blue flapper dress - yes I did. And I think every woman should own one of these. I felt so... kinetic!!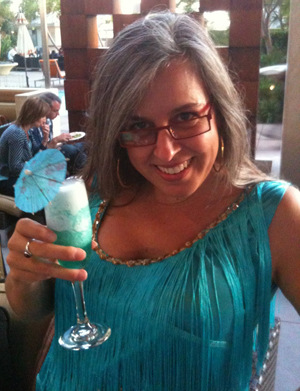 You can see this picture and more on Lee Wind's blog.
We danced our tushies off - that's all I'm sayin' - the rest needs to
stay in LA!
Although here's a little peek. Here I am with
Katie Anderson
and
Shelli Johannes Wells.
(
Sarah Frances Hardy
is the background - can you see her?)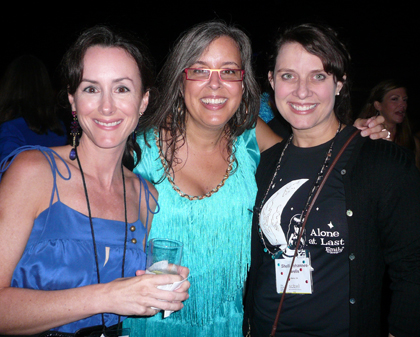 And other great costumes...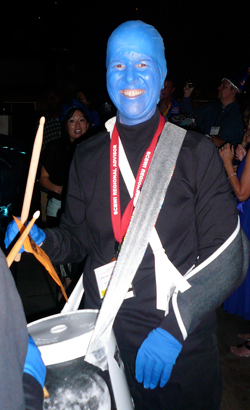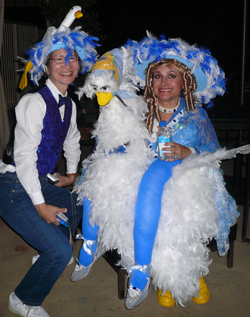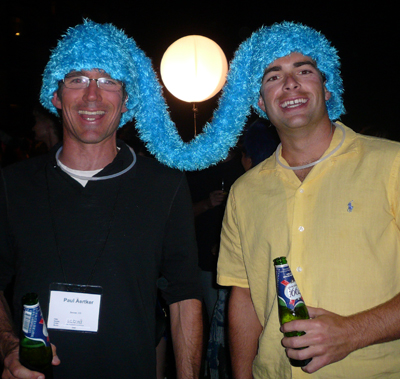 The contest winner....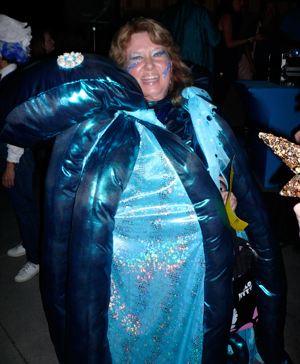 SUNDAY
Okay, okay, but in all seriousness...
Sunday started off with
Dan Yaccarino
- very charismatic guy, and
Holly Black
who gave some of the best advice I'd ever heard. It was about dual arcs of plot tying together in one story - illuminating! For this breakout session I went back to
Betty Birney
. I must say, I was hoping to hear about the difference of writing animations vs. books, but instead got how to break into that business. I know many of the attendees enjoyed that, so maybe there's room for both next year?
The Golden Kite luncheon was amazing as usual. All the awards were given, (Allyson and I had got to stand up as scholarship winners), and
Richard Peck
gave us all chills as he is wont to do. I sat with some of my MidSouth faves -
Genetta Adair
and Sharon Cameron who was nominated for a Sue Alexander award! Go Susan! Then back to Frank, just can't get enough - his voice is one of the best I've read. This time he was with his editor, Krista Marino, and agent, Steven Malk. What a fairy tale.
Elizabeth Law
had us in stitches before we were free to play once more... For dinner, members of
Southern Breeze
and
MidSouth
headed for the Santa Monica Pier in what has become a wonderful tradition of chilling out at
Bubba Gumps
for some good food and a sunset to knock your socks off. (That big shrimp was kinda scary.)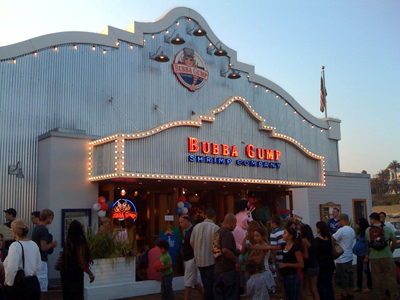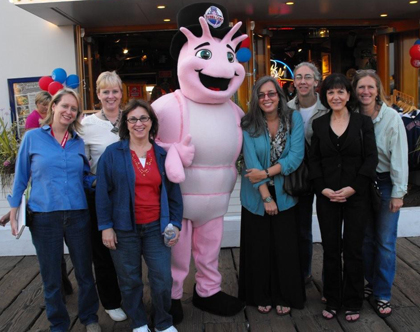 MONDAY
Nope, not done yet! (Although my rear end was tired of sitting.)
Editor Dinah Stevenson shared her 4 C's: An Editor Suggests Strategies for Hard Times. Then
Ingrid Law
talked about Writing Magic (I missed that one but can't remember why). Next I went to Sarah Davies, owner of the new
Greenhouse Literary Agency
. Yes, I already have an agent, but Sarah was so well spoken and I probably learned more about writing from her than anybody else the entire trip. She's incredible! For lunch I met Tracy Grand from
Jacketflap
. I don't know what you'd call it, but we get together and have these brain storming sessions sometimes - very exciting stuff. After lunch I ran off to see
Ari Lewin
. Had to. We hang in
Vermont
and I hadn't seen her all weekend. Her talk was fantastic too - about the editing process.
Kathleen Duey
spoke next and gave us all great advice on how to stay in touch once we got home. Great lady, that Kathleen. The book signing party followed - I bought two books (no more room in my suitcase):
Down Sand Mountain
by
Steve Watkins
; and
Always Lots of Heinies at the Zoo
written by Ayun Hallaiday and illustrated by the awesome
Dan Santat
.
And that was it. The faculty headed off for their party at Lin Oliver's and the lobby grew incredibly quiet after that. But I wanted to chill and luckily I was able to catch up with some illustrators I hadn't had a chance to yet: Natalia (send me your last name and link!);
Mark Selander
,
Jeff James
; and
Stephanie Ruble
(oh, and Greg again!). Monday I bunked with
Hester Bass
(be looking for
The Secret World of Walter Anderson
in a few weeks). I'm sure I hung out and talked with a million more people - I remember such great conversations and warm smiles. Love you all - truly!
And Tuesday I returned to the cattle sorter to head home...
I can't believe I didn't get a picture of me with all my Southern Breeze RA's - but here I am with
Heather Montgomery
and
Donna Bowman
.
Jo Kittinger
is not in this shot.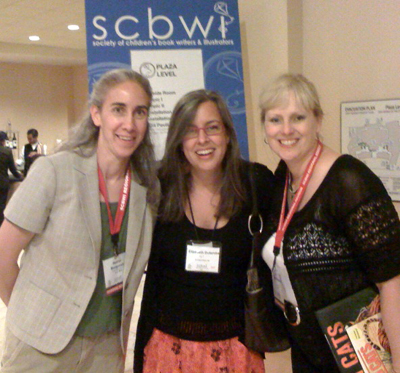 And here they are saying their "word" onstage:
I can't thank my RA's enough for nominating me for this scholarship. But more than that, I can't thank them enough for all the tireless work they do as
volunteers
to make our region so incredibly vibrant and fun to be a part of. Thanks also to all the staff of SCBWI for such a fantastic conference and to
Stephen Mooser
and
Lin Oliver
especially for their generous gift to attend. (Aaron Hartzler - I wanna be a beta tester!) Big fuzzy hugs to all of you.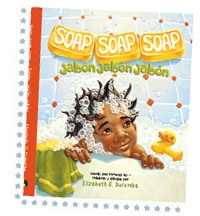 Didn't get enough info? Head to the
SCBWI Conference Blog
for even more details! Team Blogger did a great job of covering every facet of this year's conference!
Oh, and be looking for my first picture book as both author and illustrator in a few weeks:
Soap, soap, soap ~ Jabón, jabón, jabón!
Labels: Events