MG vs. YA?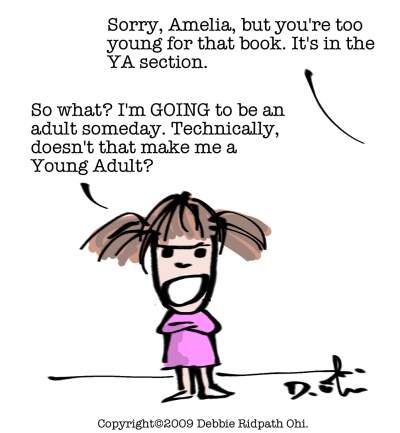 The authors at
MiG Writers
recently shared a FANTASTIC post about the difference between MG (Mid-grade) and YA (Young Adult) fiction:
MG vs YA fiction: What's the Difference?
It includes this funny cartoon by Debbie Ohi. Remember Debbie? She did that
awesome comic strip of me
during my
Soap, Soap, Soap blog tour
?
So, if you ever wondered what age range your novel falls into - maybe you'll find an answer there!
(Thanks to Anastasia Suen for this heads up... )
Labels: Method