Thank you Jon Scieszka!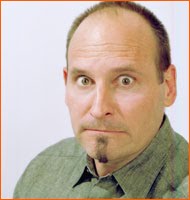 Today ends the two-year reign of our first ever Children's Book Ambassador,
Jon Scieszka
. Tomorrow somebody else will be named to fill his very large shoes.
So let's take a moment to recognize the trail Jon blazed in this new role. First off, he's a danged nice guy as I've had the chance to learn on more than one occasion - like when he
visited Little Shop of Stories
. But more importantly, he made a difference. He helped put children's books more on the map. He helped boys find books they would love at
GuysRead
. And he helped break down some walls between the different ways we read in this new age. All-in-all, he turned the role into one of influence with high expectations for those who follow. (No pressure, hehe.)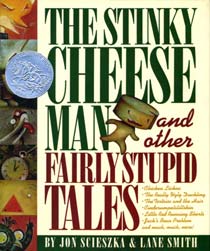 I suppose my favorite Scieszka book is still THE STINKY CHEESE MAN. He turned picture book storytelling on its head in that one - and made a lot of people laugh while he was at it!
So, THANK YOU Jon!!
Go read other tributes to Jon at
A Year of Reading
!
Want to know why we love him so? Check out this great video collection at Fuse #8:
We Love Our Ambassador, Oh Yes We Do.
Labels: Events