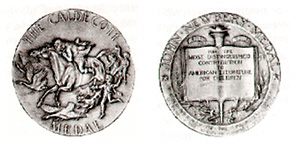 I just finished watching the announcements for this year's book awards hosted by the American Library Association. Check
their website
for a more thorough list including honor books in each category. But here are the biggies: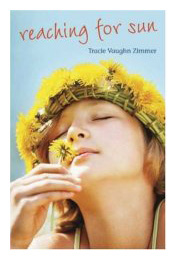 Schneider Family Book Award:
"Reaching for Sun" by Tracie Vaughn Zimmer - YEAH!! Go Tracie!!!
Coretta Scott King Award:
King Author Book winner: "Elijah of Buxton" written by Christopher Paul Curtis
King Illustrator Book winner: "Let it Shine" written and illustrated by by Ashley Bryan
New Talent Author Award: "Brendan Buckley's Universe and Everything in It," written by Sundee T. Frazier
Margaret A. Edwards Award:
Orson Scott Card
The Odyssey Award (best Audio Book):
"Jazz" by Walter Dean Myers and Christopher Myers
Arbuthnot Honor Lecture Award:
Walter Dean Myers
Batchelder Award:
"Brave Story" by Miyuki Miyabe
Robert F. Sibert Medal:
"The Wall" by Peter Sis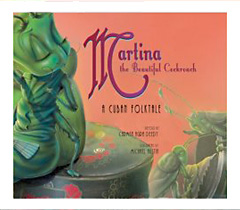 Pura Belpré Award:
Illustration Winner: "Los Gatos Black on Halloween" by Yuyi Morales (written by Maris Montes) - One of my faves - yeah!
Author Winner: "The Poet Slave of Cuba: A Biography of Juan Francisco Manzano," written by Margarita Engle
Special WOOT, WOOT to Author Honor Book: "Martina the Beautiful Cockroach" by Carmen Agra Deedy!!
¡Vaya Martina!
Andrew Carnegie Medal (Most oustanding children's video):
"Jump In: Freestyle Edition"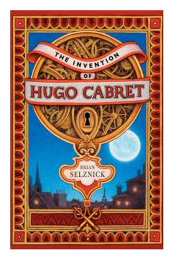 Theodor Seuss Geisel Award:
"There is a Bird on Your Head!" by Mo Willems
Michael L. Printz Award:
"The White Darkness" by Geraldine McCaughrean
Drum roll please . . . .
Caldecott Award:
4 Honors:
"Henry's Freedom Box," Kadir Nelson
"First the Egg," Laura Vacarro Seeger
"The Wall," Peter Sis
"Knuffle Bunny Too," Mo Willems
Winner:
"The Invention of Hugo Cabret," Brian Selznick - WOW!! Talking about rockin' the boat!!
Newbery: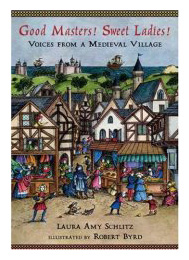 Honors:
Elijah of Buxton," by Christopher Paul Curtis
"The Wednesday Wars," by Gary D. Schmidt
"Feathers," by Jacqueline Woodson
Winner:
"Good Masters, Sweet Lady," by Laura Amy Schlitz
Labels: BigNews