The 2009 Decatur Book Festival starts today!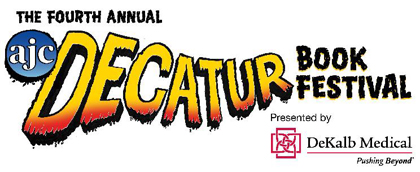 The Decatur Book Festival
in Decatur, Georgia begins TODAY!!! This is a BIG Deal in my town and my world every year (if you hadn't figured that out already). Read this great behind the scenes article about the 4th largest book festival in the country:
Book lovers convene at Decatur Book Fest for 'smart fun'
.
There's tons going on for all ages and literary tastes. Here's
where I'll be
- hope you'll come say 'hi'!
Friday
: Opening night of our gallery show "
Storybook Look: Illustrations by Southern Artists
" at the Art Institute of Atlanta, Decatur campus. From 5:00pm - 8:00pm
Saturday
: I'll be manning the
SCBWI
Southern Breeze
booth and signing books from 9:00am - 11:00am (to the left of the children's stage).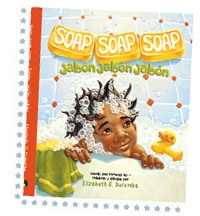 Sunday
: I'll have my first public reading of my first picture book as both author and illustrator
Soap, soap, soap ~ Jabón, jabón, jabón
on the
Children's Stage at 12:00 pm
. I'll read, do a demonstration drawing and have giveaways (and I need
bodies
since I'll be competing with a Skippyjon Jones parade!), so I hope to see you there!
Bring your family, bring your friends, come one and all to the 'smartest' festival around!!!
Labels: Events