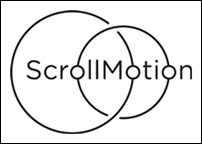 You knew it was coming. Here's an article from the Telegraph in the UK:
Apple Joins With Publisher to Put First Picture Book on iPhone
.
iStorybook
makes the LA Times in
How two dads turned the iPhone into a platform for chidren's books.
And another one from PW:
E-Books Go Interactive - ScrollMotion enters the market for digital kids' books
.
All I can say is hmmmm. I've downloaded a few picture book apps just to see what they're like and wonder how these guys plan to do it better. And while they're fun, I still can't imagine them ever replacing the physical picture book. What do you think?
Need some inspiration for writing? Karen Strong collected some
great writing quotes
to help her write her first 60,000+ word novel!
Labels: General