I just heard that my picture book manuscript, "Queen Bea," won honorable mention in the
SCBWI-Southern Breeze writing contest in the category "Illustrated Books for Children: including fictional picture books, easy readers, and poems."
I'm thrilled, even more so because the judges didn't see my artwork, this was based solely on my writing. I've been drawing for so long, I can pretty much judge my art with an objective eye, but not my writing. This validation feels so good - I needed it!
You've seen a piece of the interior art (IF - "Play" listed below), and having put the teaser out there, here is a sneak peak of my work-in-progress cover: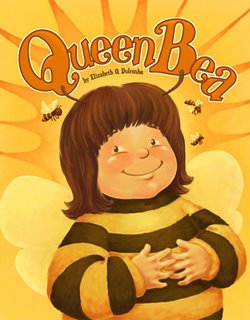 Labels: BigNews