Illustration Friday: Communication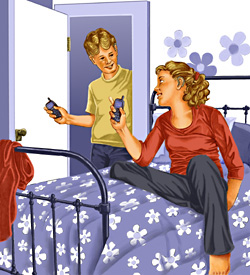 I did this illustration a few years ago for a magazine called "
Signews
." It accompanied a short story by
Penny Warner
for the hearing impaired community. She wrote several short stories involving these characters. Here, they receive phones to text message each other. If you look closely, you can see a hearing aid in the girl's ear too. It's definitely all about "communication!"
Labels: IF