Bunny Slippers - Oh Joy!!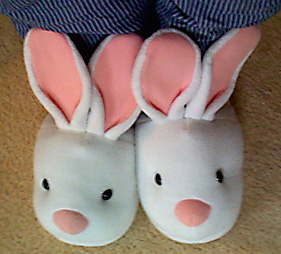 I always tease about working in my bunny slippers. (As most freelancers will admit, you go to check emails before you grab a shower and before you know it, the entire day is gone.) So, I figured it was about time I owned some actual, real bunny slippers.
Look what the FedEx guy just dropped off! Aren't they beautiful!!??
Bernie didn't know what to make of them though...
Oh, I have so opened a can of worms!!! Turns out I'm not the only one in love with funny slippers. Here's my friend
Janee Trasler
with her sock monkey slippers!!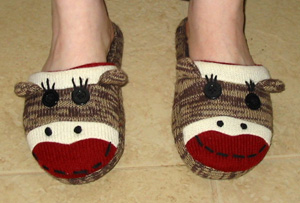 Do you have funny slippers to share?
Labels: Method