But Who Will Bell the Cats?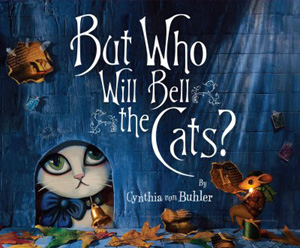 Wow. Go visit the blog
But Who Will Bell the Cats
and prepare to have your mind blown. The author and . . . visual creator is Cynthia von Buhler and she creates models, 2 and 3-d settings, buildings, texture, lighting. I just don't even know how to describe everything she does. But the end result is truly stunning - something you can't stop staring at. Take the time to scroll all the way through - it just gets more amazing.
The book will be out this Fall and announced at the forthcoming official website:
www.butwhowillbellthecats.com
. Lucky us, she created a blog to show her behind the scenes methods.
Wow.
Thanks to illustrator Philomena O'Neill for the link.
Labels: Method