Random Acts of Publicity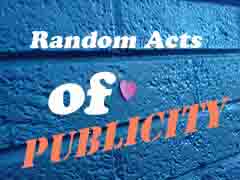 Darcy Pattison is BRILLIANT. Oh yes she is. She's come up with an idea for all of us to help get the word out about our friends books and/or our favorite books during "
Random Acts of Publicity Week
": September 7-11th.
Darcy will post an introduction today - so everything officially kicks off tomorrow... which means there's plenty of time for you to get on board! Darcy will post daily suggestions such as:
Word of Mouth (tell everybody you know!)
Reviews (on your blog, on Amazon, at your local indie...)
Links (oh yeah!)
Social Media (Blog Book Tours, Facebook, Tweet about it, etc!)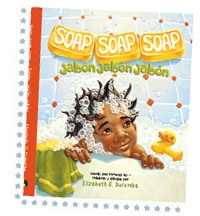 You know how much I love shouting about my friend's books. And of course, now I'll have one I hope you will shout about too -
SOAP, SOAP, SOAP!
(bilingual too).
Labels: BlogBookTour