Happy Birthday SOAP, SOAP, SOAP!!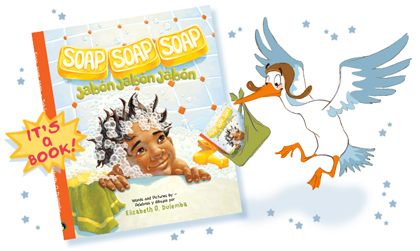 ...Drum Roll Please!...
Today we're sticking around Dulemba.com to celebrate the birthday of my first picture book as both author and illustrator,
SOAP, SOAP, SOAP
and
SOAP, SOAP, SOAP ~ JABON, JABON, JABON!
And we're giving some books away!!!! Hubbie helped pick the winner from our
first drawing
way back in August (thanks so much to everybody for all the nice comments!), and the winner of a free, signed copy of SOAP, SOAP, SOAP ~ JABON, JABON, JABON (she asked for bilingual) is . . .
Paula Chan
!!!!
Yip, yip, yahoooooo!!!!! Congratulations Paula!
Paula won by watching my SOAP Book Trailer and leaving a comment. Let's give it a celebratory gander, shall we?
There's still more chances to win!!
1.
Visit the
official kick-off Blog Tour post HERE
and leave a comment to enter another drawing for a signed copy of SOAP. Comments deadline is September 30th and the winner will be announced on the last day of the Blog Book Tour - October 2nd.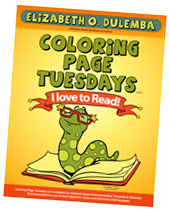 2.
Leave a comment on every day of the book tour at
my blog
each day (September 20 - October 2nd) and at least 8 of the blogs I visit, to have your name go into a drawing to win a
SUPER PRIZE PACK
including
two
signed copies of SOAP (one for you and one for a friend or your favorite library), a
COLORING PAGE TUESDAY
coloring book, SOAPy bookmarks and postcards, and a rubber duckie keychain!!!! (Deadline to leave comments will be October 4th and the winner will be announced as soon as I figure it all out.)
3.
Several of the blogs I will visit will also be doing drawings - so there's lots of opportunities to get some free SOAP in your life!
And the blog tour continues!!! The interview questions range from school visits to my illustration method, to finding your own style. I hope there's something interesting in these for everybody! Here again is the
SOAPy BLOG BOOK TOUR SCHEDULE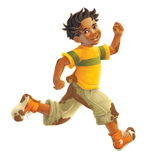 9/17 - Janelle's
Brimful Curiosities
9/20 -
Stephanie Ruble of sruble's world
9/20 -
Guest at Children's Authors and Illustrators on Facebook (hosted by Simon Rose)
9/20 -
Seven Impossible Things Before Breakfast
9/21 - Guest at Tina Nichols Coury's blog
Tales from the Rushmore Kid
9/22 - Coloring Page Tuesday!!! AND a LIVE interview at Suzanne Lieurance's
Book Bytes for Kids
at 3:00pm est!
9/23 - Guest at
Wendy Martin Illustration
9/24 - Guest at Kim Norman's Blog -
Stone Stoop
9/25 - OFFICIAL RELEASE DATE FOR SOAP!!! YIP, YIP, YAHOOOOOOO!!!!!
And there's more coming!!!
9/26 - Guest at Debbi Ohi's
Inkygirl!
9/27 - Guest at
Sarah C. Campbell's blog
9/28 - Guest at
Teaching Authors
9/29- Coloring Page Tuesday!!
9/30 - Guest at Jessica Handler's
Swimming in the Trees
10/1 - Guest at Tarie Sabido's
Into the Wardrobe
10/2 - Guest at Donny Seagraves
Winterville Writer
Labels: BigNews, BlogBookTour, Events, SOAP