Yesterday kicked off
Children's Book Week!
This celebration of children's books begain in 1912 and is still going strong today. You can read about it's
history here.
In celebration I have two things going on this week. The first is the
Children's Book Week Virtual Book Fair
hosted by
Fandangle magazine.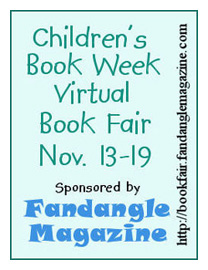 I'll be the guest speaker for a virtual chat tonight at 8pm EST, so if you'd like to ask me questions about my digital illustration technique, my books and upcoming projects, or how you can best dive into the business of children's books, come join us! And stick around this week as there are over 60 authors and illustrators represented, more chats, and opportunities to buy some great books for the holidays.
I'll also be reading
GLITTER GIRL AND THE CRAZY CHEESE
at my favorite children's book store, Little Shop of Stories, this Thursday at 7pm. Bring the kids!
Labels: Events